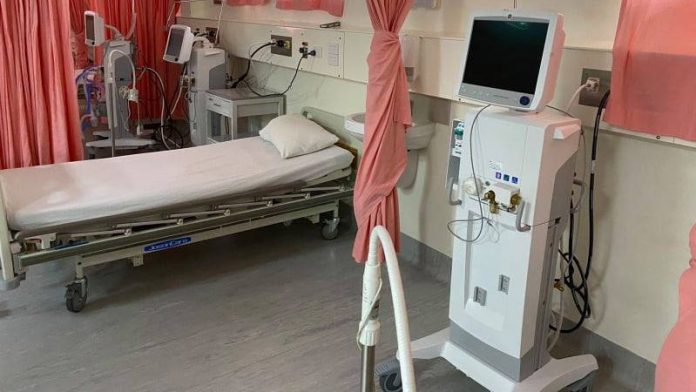 As Fijians reel from news of 1,120 new infections, Fijian Prime Minister Voreqe Bainimarama maintains that adherence to the Health Ministry's advice is the only way out.
Bainimarama was asked by FBC News whether he is concerned with the increasing infections, even before the daily COVID-19 update was released.
He said Fijians are still not taking personal responsibility.
"The increase in numbers in the Central Division is due mainly to people not following protocols. We need to follow the protocols. That is the next best thing to lockdown. Then and only then will we bring the numbers down."
Permanent Secretary for Health, Dr James Fong said increasing cases are due to community transmissions of COVID-19.
He said medical workers now have to focus on saving lives and treating the sick.
"Whilst everybody is looking at the number of cases, it is important to keep an eye on our hospitalisation rate. That is of greater concern to us."
74 people have died from COVID-19 since March 2020, and 72 deaths have occurred in the second wave.
Meanwhile, some nurses in Fiji have been sent home for refusing to take the AstraZeneca jab.
Health Minister Dr Ifereimi Waqainabete confirmed the nurses were sent on leave under Government's "no jab, no job" policy.
He said an unvaccinated person would pose a great risk to the vulnerable population. He did not respond to queries on the number of medical staff members involved and how it would affect the Health Ministry's operations.
The no jab, no job policy was announced last week by Prime Minister Voreqe Bainimarama which drew a huge outcry from worker unions, the legal fraternity and human rights advocates.
Bainimarama said "it was simply unfair for anyone to risk the health of their co-workers or their customers, or risk undermining a business's operations because they refused to get a vaccination that is known to be safe and effective"..
SOURCE: FBC NEWS/FIJI TIMES/PACNEWS