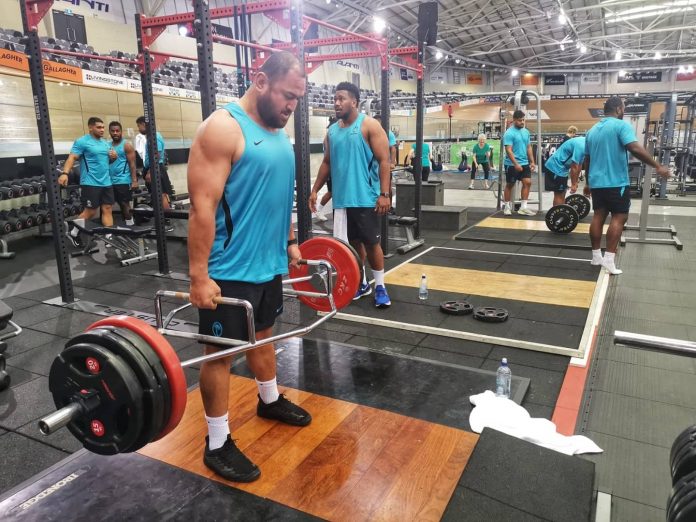 "The physicality's a non-negotiable of test rugby, and All Blacks rugby."
And with that, Scott Barrett would have had forwards coach John Plumtree at least buoyed that the message is getting through.
Now, it's just about seeing it on game-day.
Two words by now must be imprinted in the minds of the All Blacks from last weekend's first-test win over Fiji in Dunedin after something of an onslaught up front from a fired-up visiting side – 'breakdown' and 'physicality'.
And considering how much Plumtree has made during his tenure so far of wanting his pack to return to the days of their brutal-best, dominating ways, was it somewhat embarrassing just how much they got outgunned in that department by a world No 11 side fresh out of quarantine?
"Oh you've got to give them some credit," Plumtree said of the Fijians, four days out from Saturday's second test against the same opponents, in Hamilton.
"There's some pretty big boys in that pack, and they tested us in some areas, which was good for us.
"You could see a lot of them come from European clubs where they're well coached and well drilled.
"There was some pretty sore bodies, certainly the boys knew they were in a test match.
The Crusaders back said being able to run out onto the park made the past few difficult years all worthwhile.
"It's the perfect preparation [for the Bledisloe Cup and Rugby Championship], that's exactly what we want."
Privately, though, you can expect the picture is not quite as rosy, for a coaching group who last season saw some similar issues around their big boys, and who of course are still vying for contract extensions beyond this year and will be edgy about swiftly getting some solutions.
Certainly, Plumtree was guarded about how they were going to provide those fixes, apart from noting "there was some stuff going on around the breakdown that we have to be a bit smarter with".
"I don't really want to tell you what areas we're working on, because if I tell you, I'll be telling them, and they'll know, won't they? So I'll keep that one to myself."
With that game under the Flying Fijians' belts, Plumtree said the hosts were "definitely expecting it to go up a couple of notches" in what should be another brutal breakdown battle at FMG Stadium Waikato.
There will be fresh personnel for the All Blacks, too, and those who watched from the sidelines at Forsyth Barr Stadium will be under no illusions about where they will be expected to lift the side.
"I think every fixture that the All Blacks come into, teams are going to be coming at us, especially up front," said Barrett, who is one of those who may be in line to return to the 23 this week.
"So we always have to front up there, and we're well aware of that."
The 40-test second rower said the return of Brodie Retallick's "heavy shoulders" made him a definite presence on the training field following his year out in Japan, and that was a boon for the team as they sought improvements in the collision stakes, even if it meant potentially less game time for himself, like last weekend.
"At the end of the week it's tough, you see the boys at captain's run and getting towards game time, and the energy's really high. You sort of have to take yourself away and hide the emotions of not being out there, because that's what we love doing.
"This All Black jersey demands guys to be at their best and perform each week, and if you don't, there's a guy chomping at your heels, pretty keen to wear that jersey, too.".
SOURCE: STUFF NZ/PACNEWS