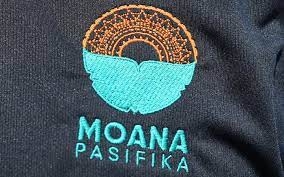 Moana Pasifika has been granted an unconditional licence to join an expanded Super Rugby competition next year.
New Zealand Rugby awarded the franchise a conditional licence in April to join a revamped competition, alongside five teams from New Zealand, five from Australia and the Fijian Drua.
Confirmation was expected last month but complications over finance, the competition format and getting buy-in from Rugby Australia led to extended delays.
NZR CEO Mark Robinson said having the conditions of the licence removed marked another significant moment.
"Moana Pasifika can now formalise some key agreements with coaches, players and partners as they work toward taking the field alongside our Super Rugby clubs in next year's professional competition," he said.
"A lot of hard work has gone on behind the scenes and it will be exciting for everyone to watch developments in the coming weeks and months."
RNZ Pacific understands former All Black Aaron Mauger is set to be unveiled as the inaugural coach of the Auckland-based franchise, with Filo Tiatia as his assistant.
Robinson said NZR was also working closely with the other conditional licence holder, the Fijian Drua, who were progressing well toward meeting the conditions of their licence – albeit the current Covid-19 situation in Fiji has complicated the final steps.
Moana Pasifika Interim CEO Pelenato Sakalia said they are now in a position to move forward.
"We always anticipated it would take some time to formalise the arrangements and conditions we needed to progress, but we are now in a position to move forward again."
"Today's announcement will no doubt generate another wave of excitement and enthusiasm about Moana Pasifika."
Established in 2017, the Fijian Drua have already built a formidable reputation on the field after winning the Australian National Rugby Championship in 2018, in only their second year in the competition.
Fiji Rugby Union CEO John O'Connor said he was confident they would be joining the new franchise in 2022.
"We are encouraged by the progress we are making toward gaining an unconditional licence to compete in next year's competition. Covid-19 has presented some obvious challenges, but we are confident we will be in a position to join Moana Pasifika in entering the final phase of planning for 2022 and beyond."
Rugby Australia (RA) and NZR continue to work together toward finalising the structure for next year's Super Rugby tournament based on the inclusion of Moana Pasifika and the Fijian Drua in a 12-team competition.
SOURCE: RNZ PACIFIC/PACNEWS