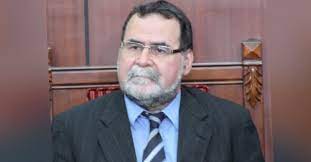 Samoa Supreme Court's decision whether to enforce its orders of 28 June 2021 after the Attorney General and others did not comply to convene Parliament after seven days, will be delivered by the end of business today.
This was the ruling by Justice Vui Clarence Nelson in a special hearing this afternoon.
The Attorney General has filed an appeal and stay of last Mondays' decision on one main ground that the 20 May Order was revoked and had lapsed.
The Attorney General is also applying to stay the decision on 28th June until the appeal is determined.
The FAST Party has filed two memos.
One for the Supreme Court to move to enforce the breach of the Order to convene Parliament by Monday 05 July including revisiting the validity of the 24 May ceremony and the apparent failure of the Attorney General to give effect to the Order.
Secondly, FAST is saying that the seven days as in the Court Order expired on Monday at 5.00pm without a stay and so the Supreme Court has the power to enforce the decision until and unless a stay is granted.
In today's hearing, the Attorney General argued that the application to stay be heard in the Supreme Court.
Justice Vui Clarence Nelson pointed out that the matter will eventually end up in the Court of Appeal by whoever is unsuccessful. The Attorney General agreed.
The court will rule later today on whether to accept the FAST Party's application for the court to enforce its orders and for both matters to be heard by the Court of Appeal.
SOURCE: TALAMUA ONLINE/PACNEWS