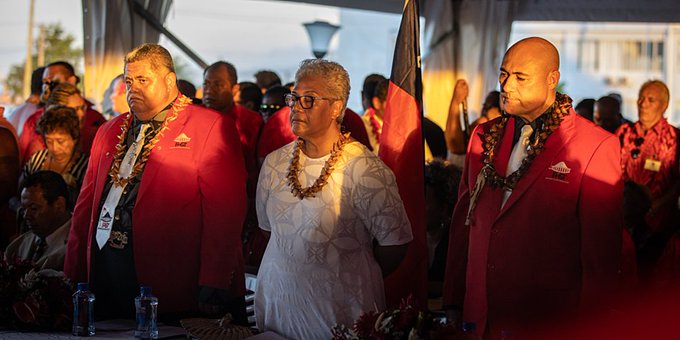 The Samoa Court of Appeal has clarified that it did not stop parliament from convening when it ruled on Article 44(1a) where the provision requires 6 women representatives in the Assembly.
The declaratory order from the Court means that there is nothing stopping parliament from convening and it does not require it to wait until all petitions and by-elections are finalised.
In issuing declaratory orders on 02 June decision, Chief Justice, Satiu Simativa Perese said their judgment also did not suggest that both political parties are on a 26 seat deadlock.
The Appellate Court's judgment, he said, voided the appointment of Aliimalemanu Alofa Tuuau as the sixth woman MP until after all electoral petitions and by-elections are finalised.
"The Court of Appeal did not rule on the interaction of Articles 44(1a) and 52," Chief Justice Perese told the Court.
"That being so, it necessarily follows that the Court did not declare that the convening of parliament – a state which is mandatory under Article 52 – is dependent or relies on the activation of Article 44(1a)."
"For the avoidance of doubt, any arguments or interpretation to the effect that the Court did rule on the interaction of the Article 44(1a) and Article 52 are wrong.
"(c) In the June 2021 decision, the Court set aside the appointment of the second appellant second respondent.
"Any suggestions by both parties that [both parties] hold 26 seats each are wrong.
"FAST holds 26 seats and HRPP had 25."
The Fa'atuatua i le Atua Samoa ua Tasi (FAST) party filed for declaratory orders before the Court after its attempts to convene the Legislative Assembly had been denied.
SOURCE: SAMOA OBSERVER/PACNEWS