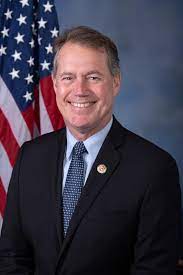 A United States Congressman, Ed Case, from Hawaii, says Washington needs to change its view of the Pacific.
He said this is the driving force behind his championing of the Blue Pacific Act, which has been before the House for the past year.
The legislation, which has significant support, is aiming to establish a broad and co-ordinated U.S policy towards the Pacific.
Case wants Washington realise it has a key role to play in a part of the world that, in area, is bigger than China and Russia combined.
"From my perspective, although this is where I come from – this is where I work, this is where I live – when I go to Washington DC I don't always feel the understanding and sensitivity of our country to the Pacific Islands and believe we need to re-engage right across the board," Case said.
Upping U.S support to combat climate change in the Pacific is a key element in the legislation..
Case said among the wealth of challenges facing the Pacific, climate change is paramount, and he said the U.S needs to step up.
Case said the reversals on climate change from the Trump administration are being turned back and now in Congress there is a greater focus on the issue, "this bill, the Blue Pacific Act, specifically calls out climate change as one of the key areas that the Pacific Island believe we need to partner on more and that they need assistance from, however, they can obtain that assistance. So this bill tries to respond to that."
The bill includes authorisations of nearly a US$1 billion in U.S assistance to the region over the next five years.
Case said this is much more than the US is currently providing in aid.
SOURCE: RNZ PACIFIC/PACNEWS