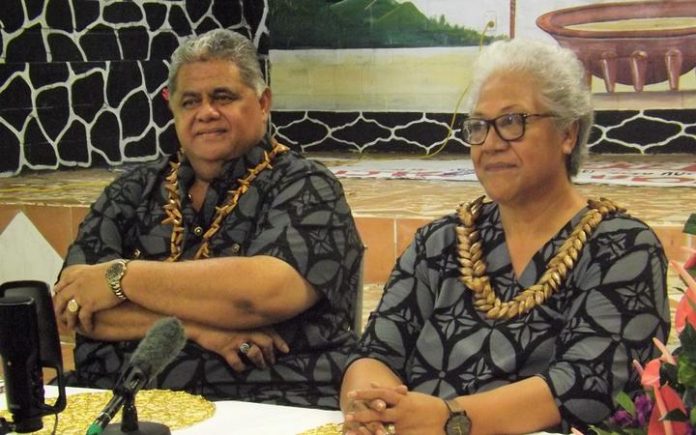 Samoa's Electoral Commissioner, Faimalōmatumua Mathew Lemisio confirmed today that some voters voted twice in last weeks' elections and they will face legal action.
Double voting surfaced during the official count for Sagaga 2 constituency that started yesterday and was put on hold as officials tried to sort out the double voting issue.
Faimalōmatumua could not give the actual number of those who voted twice but a scrutineer for Sagaga 2 told Talamua that they picked up 11 dual votes Tuesday.
It is suspected that those identified to have voted twice voted again in last Friday's election after casting their vote in the pre-polls that ran from Monday to Thursday.
"After the official count, we will investigate it because it is an offence under the Electoral Act and we'll initiate legal action if proven," said Faimalōmatumua.
Coming into the third day of the official count, the Commissioner confirmed that the results from Friday remain even though there have been some minor changes to the results after the special votes were added.
Some informal votes have also been allowed and counted as good while others have been rejected.
The provisional result from last Friday posted a tie of 25-25 between the main parties HRPP and FAST and one Independent.
The Commissioner is aware of the public pressure for the official results to be declared soon, but "we will not rush the count as we have to go through the process thoroughly before making any declaration."
Today is the third day of the official count and he hopes to complete the count for Upolu today and start with the 18 constituencies of Savaii tomorrow.
The Commissioner is happy with the speed at which the counting is progressing and he hopes to release the results as soon as the official count is completed and the writ for the election results is signed by the Head of State.
"I urge the people to be patient as you will get your results," he said.
SOURCE: TALAMUA ONLINE NEWS/PACNEWS