New Zealand's high commissioner to Vanuatu says she is hopeful some of the country's more recently built permanent infrastructure will have weathered Tropical Cyclone Lola.
Homes, roads, schools, and bridges were wiped out by the cyclone in parts of Vanuatu, with early reports showing Pentecost Island was hardest hit.
Initial assessments by the country's National Disaster Management Office found more than 10,000 households in four northern provinces were impacted. But there were no reports of injuries or deaths.
Vanuatu's Prime Minister, Charlot Salwai, and his officials flew over the affected islands on board an Australian military plane on Thursday.
Salwai promised to help those most in need.
"I want to assure the people of Pentecost and all the provinces the government will do its best to assist them and address all immediate need and look after construction," he said.
French and New Zealand military flights had also conducted aerial surveillance on behalf of the Vanuatu Government in the aftermath of the cyclone.
New Zealand's High Commissioner to Vanuatu, Nicci Simmonds, told Morning Report there had been some information coming through from the islands worst hit by this week's cyclone, which peaked at Category 5, but it was still "patchy".
She said she would be joining a UNICEF charter on Friday to visit three of the affected islands and talk with local officials.
There was not yet a "full, accurate picture" of the scale of the damage the cyclone had caused, she said, but she anticipated a lot of homes – particularly those that had been traditionally built – would have been badly hit.
"We know that some of the critical infrastructure has been affected, but we don't yet have the full picture."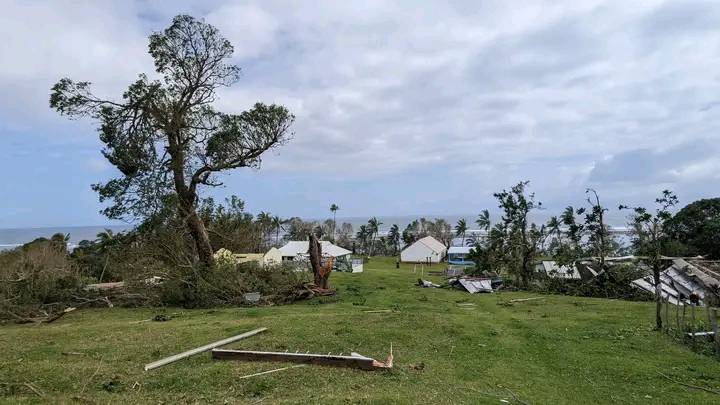 Tropical Cyclone Pam, which hit Vanuatu in 2015 had been "a bit of a game-changer" for how government and development partners had engaged around infrastructure, she said.
"Build back better principles do seem to have really made a difference when it comes to wharves and permanent buildings that are critical for shelter."
New Zealand had been working with Vanuatu for about 15 years on a range of "smaller, critical infrastructure" like water supply in schools, Simmonds said, and she was hopeful some of the permanent infrastructure built in recent years would have "held up" in the cyclone.
Once need was established, aid deliveries would begin to roll out to the communities that had been affected by the cyclone, she said.
"We have arrangements with NGOs that are pre-positioned and they're able to release supplies as needed.
"We try to make sure we get an accurate picture before we send in any significant new supplies, but also, we have to do it when the [Vanuatu] government asks," she said.
Simmonds said Vanuatu was "the most vulnerable country in the world for natural disasters" and the frequency and intensity of cyclones, in particular, was increasing due to climate change.
Lola was the third major cyclone to hit the archipelago this year.
SOURCE: RNZ PACIFIC/PACNEWS