By Rowena Acraman
Amid the commencement of the Fukushima nuclear waste water disposal Thursday, a large crowd of protestors gathered in Suva, Fiji Friday to 'march and voice' their collective opposition to Japan's nuclear waste water disposal strategy.
Elaine Chandra, Justice Pacific CEO and climate activist offered strong criticism against the Fukushima nuclear waste disposal plan, deeming it "barbaric" and morally questionable on Japan's part. Drawing from her scientific background, she highlighted her awareness of the potential implications of nuclear waste water on the Pacific Ocean and its inhabitants in the years to come.
"We all know that radioactive elements have a drastic impact on human life for example it can cause cancer and many fertility issues in both men and women."
Chandra also highlighted the Pacific's existing struggle with a climate crisis, stating that the impending Fukushima situation intensifies the region's challenges, including the fight for clean water and food security.
"We are already fighting for access to clean water and food and now we have to fight this nuclear radiation. Decision makers of the day are not thinking about the future or the children."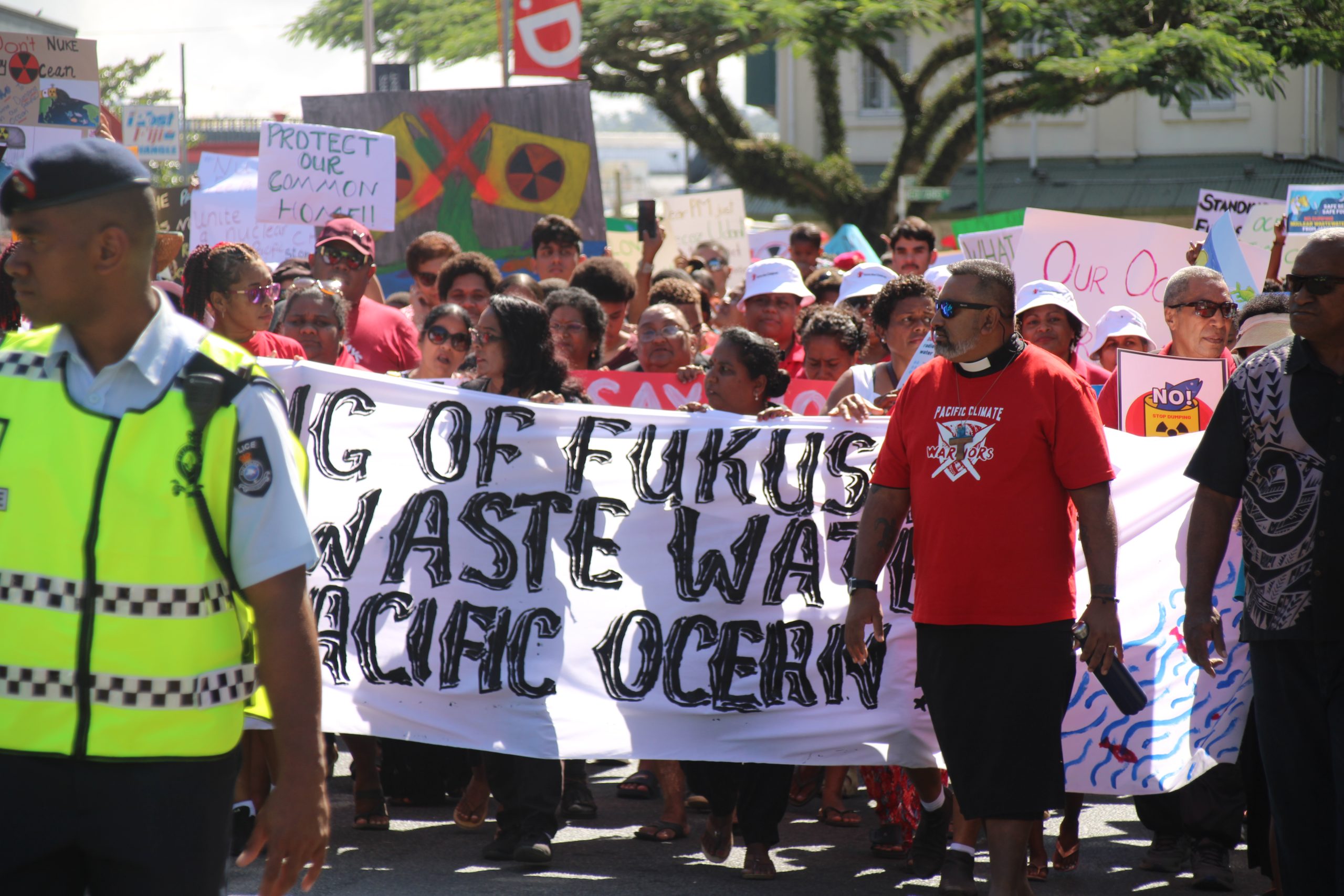 General Secretary of the Pacific Conference of Churches, James Bhagwan stated that the march was in alarm for ocean and people's close heritage and relation to it. Bhagwan also added that the Pacific people will not be bought or swayed with aid from Japan.
"When people start engaging in what we call cheque book diplomacy, we have to be very mindful that we are not selling ourselves, our sovereignty and particularly our political integrity to the highest bidder."
Bhagwan referred to past events like the Bikini Island nuclear tests, highlighting that the Pacific community will remember the damage that was done in the past.
Diverse Voice and Actions for Equality Founder, Noelene Nabulivou was one of the coordinators of the event. Nabuilovou stated that as a feminist movement and organisation, they are very interested in the idea of civic space as it gives people a way to voice out their concerns.
"Leaders can say they want to listen to us but in order to listen carefully and well, you need to create the conditions so that we can bring out our voices," she said.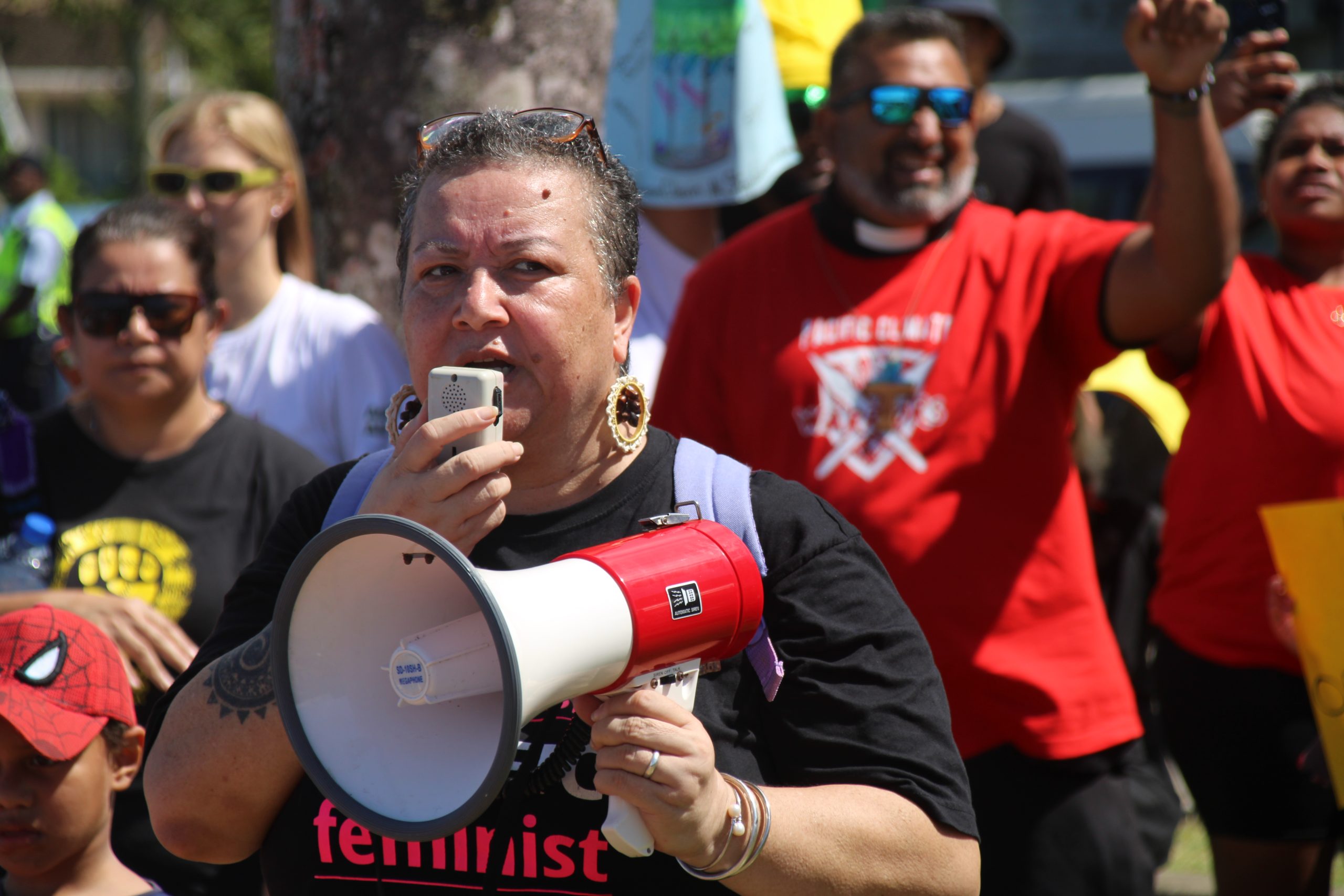 Nabuilivou expressed her gratitude for the marches turnout and was glad to see that people had come to gather in solidarity for the protection of the ocean.
The march started at Suva's flea market and ended at Albert Park by midday. A united outcry against the Fukushima nuclear waste disposal into the Pacific Ocean reverberated through the event, strengthening the shared call for ocean protection.
Meanwhile, former ruling FijiFirst party including former Prime Minister Voreqe Bainimarama, former Attorney-General Aiyaz Sayed-Khaiyum and members of the Opposition were stopped by Police from joining the protest on Japan's decision to release nuclear waste into the Pacific Ocean.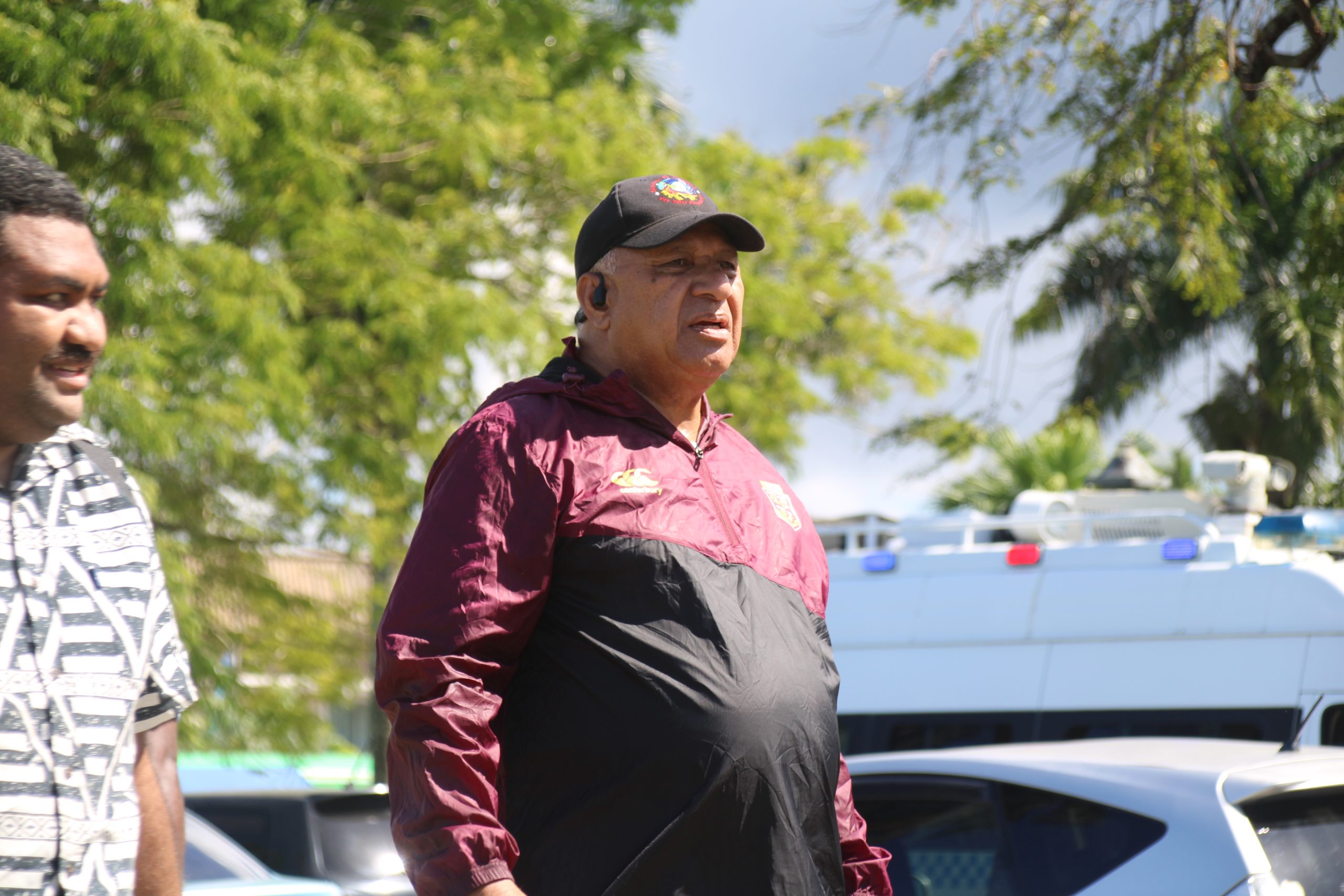 Sayed-Khaiyum said they were still stopped by officers on the ground though they are no longer MPs and were protesting as private citizens.
He said some of their members were stopped from marching from the Flea Market as Police told them that they were MPs.
"We understand that there is a permit to March; however, we were told by the Police that we cannot be here now, because apparently the permit that was applied was specifically designated for a specific Non-Governmental Organisations that could march."
Sayed-Khaiyum said even though the march has ended, members of the FijiFirst Party are still not allowed to hang around.
"You can see that there is a double standard been showed by the Government on allowing people to march, or having the freedom to express their selves."
"A motion was tabled by the Deputy Prime Minister Manoa Kamikamica on this issue of dumping nuclear waste and every single person that stood up spoke for in favour of the motion including the members of the FijiFirst Party, together with the Prime Minister."
Sayed-Khaiyum said now the Prime Minister said that it is his prerogative to make the decisions.
"So we have a Parliament who are representatives of the people. They are saying that we need to keep the ocean clean and free of dumping and wastage, including nuclear waste material," he said.
SOURCE: PACNEWS