Gianni Infantino on Sunday visited Fiji where has opened new football facilities and signed an agreement to support the building of a state-of-the-art high performance centre to support football development in the Pacific Island nation.
The FIFA President met the country's Prime Minister Sitiveni Rabuka, the Deputy Prime Minister Biman Prasad and Fiji Football Association (FFA) President and FIFA Council member Rajesh Patel, plus other government officials.
During a visit to the FFA headquarters, the FIFA President inaugurated a new fitness centre, named after the late Brazilian legend Pelé, and a futsal pitch built with the support of FIFA Forward.
Infantino also signed a Memorandum of Understanding with the government to launch a Football for Schools project in the country.
The planned high performance centre, for players graduating from football academies centre, will be built in three stages and will include a 15,000-capacity stadium.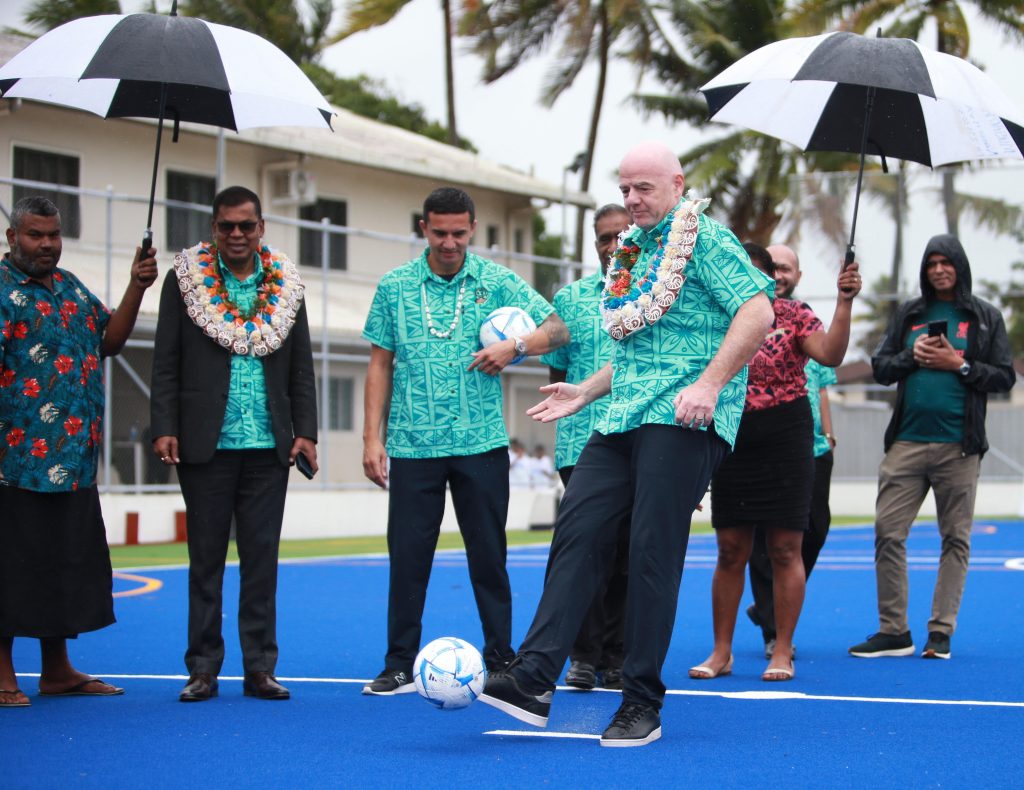 "We are here to stay. We are here to be part of your team. We are here to make football in this country grow," said President Infantino.
"You're one of the most important, the biggest countries as well, in the Pacific, in Oceania and you'll have to be a hub, a football hub as well, for the whole Pacific region. We will work on that with you, and our warning – advanced warning – to all the rugby fans here in Fiji: football will become number one very, very soon, get ready for that."
Infantino has said that he would like each one of FIFA's 211 member associations to name at least one stadium of football venue after Pelé, who passed away on 29 December 2022.
Cabo Verder, Guinea-Bissau, Rwanda, Coloumbia, Panama, the Maldives and Vanuatu have already followed up on President Infantino's call to recognise the football's first truly global icon.
SOURCE: HIGH PARK COMMUNICATIONS NZ/PACNEWS