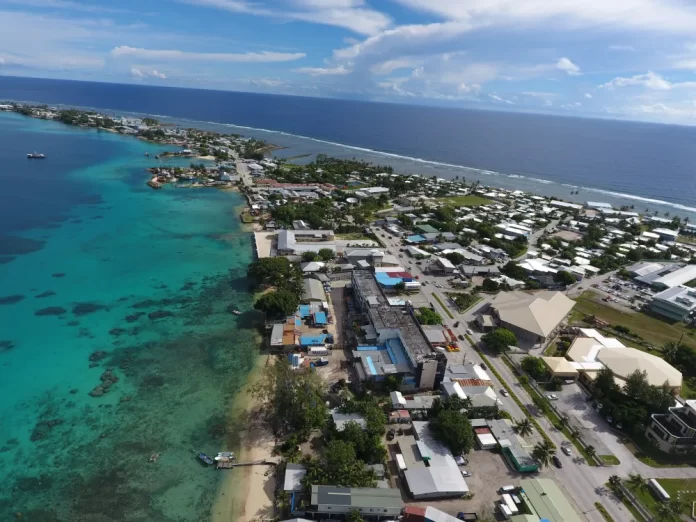 -Following the adoption of the resolution seeking an Advisory Opinion (AO) on climate change by the International Court of Justice (ICJ) by consensus, legal proceedings now commences with the first written submissions due to the Court on 20 October.
Vanuatu and 130 other United Nations (UN) member states are asking the world's highest court on what the obligations of states are relating to the protection of the climate for future generations, and what the consequences are for states that do not meet these obligations.
Member states will be engaging in the submissions on the legal questions before the Court and in the oral processes. After the submissions, the Court will take some time on deliberations and afterwards issue an opinion.
This is the first time ICJ was tasked to give an AO on nations' obligations to climate change. ICJ AOs are non-binding, but they carry legal weight and moral authority.
Vanuatu's Climate Diplomacy Manager, Dr Chris Bartlett, said Vanuatu who championed the global campaign to get ICJ's clarification will be hosting writeshops for the members to start drafting the submissions.
Dr Bartlett said the first ICJ Writeshop will be held soon in Fiji, from 25 to 27 July, and will bring together Pacific Attorney Generals to begin drafting.
They will be formulating strong legal arguments pulling from a range of international laws, and back up these arguments with scientific evidences, said Dr. Bartlett.
"The Writeshop will have scientific experts from Council of Regional Organisations in the Pacific (CROP) agencies and international organisations who can start to package evidence that already exists and can be included in the submissions.
"It will help AGs pair legal arguments with existing evidence of climate harm and impacts in specific countries, " he explained.
According to Dr Bartlett, Vanuatu will be hosting similar writeshops in Africa, Asia, Caribbean and Latin America from August to September.
An ICJ AO is important to Vanuatu and other Pacific Islands Countries, which are extremely vulnerable to climate change.
Vanuatu, for example, has been hit with a twin cyclone this year, Cyclone Harold in 2022 and one of the deadliest cyclone in the South Pacific in 2015, Pam, had wiped out the country's GDP, homes, schools, medical facilities, public infrastructures and damaged crops.
SOURCE: VANUATU DAILY POST/PACNEWS