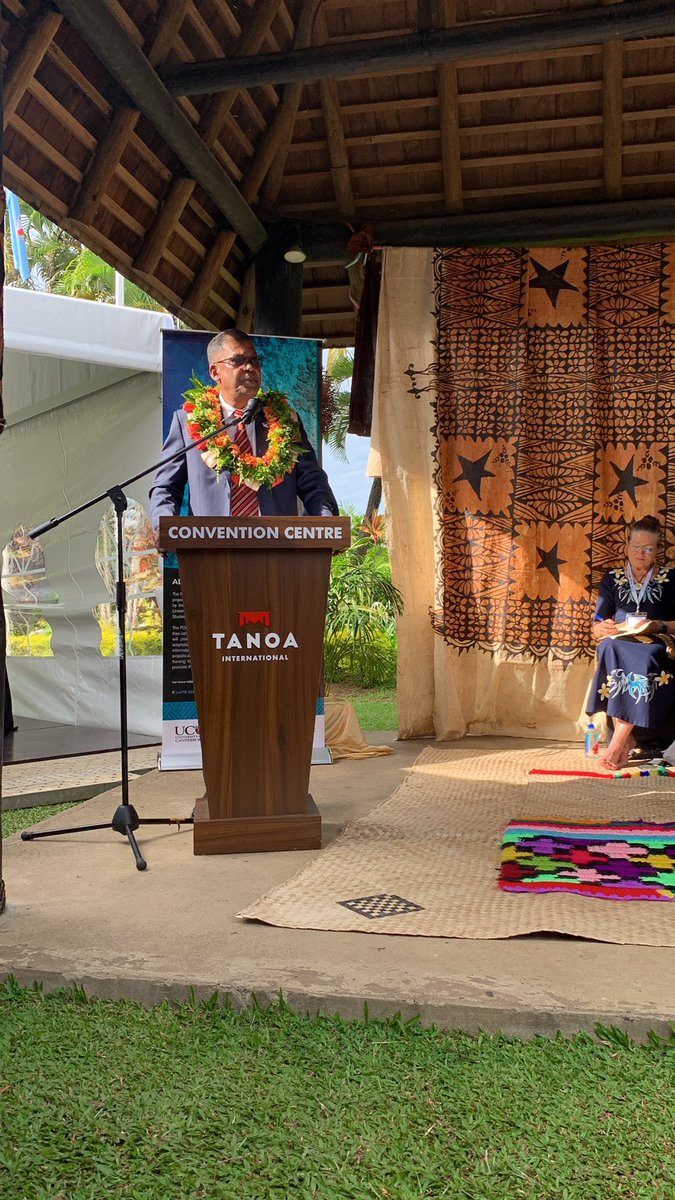 Fiji's Minister for Finance Biman Prasad today highlighted that climate change can no longer be considered as a distant threat as it is happening right now, in our Pacific neighbourhood.
"The Coalition Government is always welcoming of climate change initiatives, and I wholeheartedly thank the Government of New Zealand as represented by its Ministry of Foreign Affairs and Trade for supporting this project, and for investing in local talent and expertise," said Prasad while speaking at the opening of the Pacific Ocean Climate Crisis Assessment (POCCA) in Nadi.
He stated that in the Pacific we have all witnessed varying degrees of the destructive power of natural disasters, eroding coastlines, and the loss of precious marine life such as coral bleaching.
"But it is our people most of all especially from our rural communities who bear the heaviest burden of rebuilding, when they lose everything.
The Minister stressed that in the Pacific traditional science, customary knowledge and practices have sustained us for generations and now they hold the key to our future.
"It is essential that we be led by traditional wisdom and weave it where possible with modern scientific advancements, research and development, for innovative solutions to help us adapt to the climate change challenges ahead."
"Fiji through the Climate Change Act and the National Ocean Policy, has also placed significant emphasis on research and knowledge. Part 8 of the Climate Change Act is completely devoted to research, data collection, reporting and monitoring.
"This underscores a commitment to invest in climate change research and to broaden our understanding of the implications of this phenomenon on Fiji, and the greater Pacific."
The Minister commended the work that the University of Canterbury and the University of the South Pacific have done to jointly deliver on the project which spans almost the entirety of our region.
"It goes without saying that to realise our climate ambition goals we need to address this crisis as the 'Blue Pacific' and not independently," he said.
SOURCE: FIJI GOVT/PACNEWS