Today, the Kingdom of Tonga formally joined a group of nations calling for a Fossil Fuel Non-Proliferation Treaty.
The Prime Minister of Tonga, Hu'akavameiliku Siaosi Sovaleni, made the official announcement at the Fifth Pacific Regional Energy and Transport Ministers' Meeting in Port Vila, Vanuatu, where delegations from Pacific Island Countries discussed how to accelerate the decarbonisation of the region's energy and transport sectors.
This continues the Pacific's strong history of climate leadership, with Vanuatu and Tuvalu being the first state parties to endorse the Fossil Fuel Non-Proliferation Treaty. It also reaffirms the commitment made just weeks ago when a bloc of six Pacific nations launched the Port Vila Call for a Just Transition to a Fossil Fuel Free Pacific.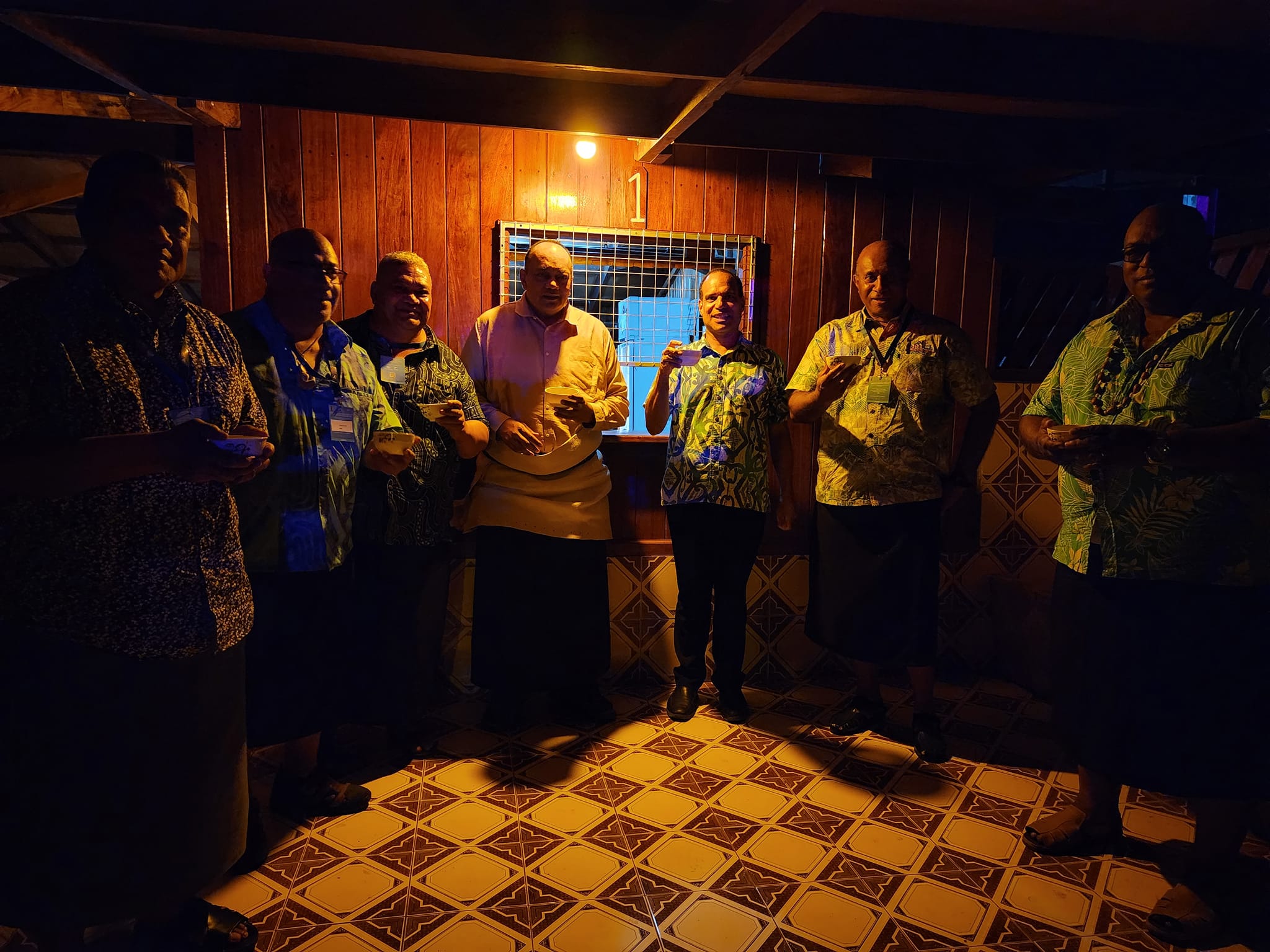 Joseph Sikulu, 350.org Pacific Managing Director says, "As a Tongan, it fills me with great pride to see our government step into the forefront of the climate change fight and continue the resounding call to leadership coming from our region. As Pacific Climate Warriors, it fills us with hope to see our leaders continue to show the world true climate leadership. This leadership is a commitment to do what is needed to transition our economies away from fossil fuels and keep us below 1.5 degrees of warming. In Tonga we say, "Ko Tonga moʻunga ki he loto" meaning, "in Tonga our mountains are within, our strength-hold is our heart" and we thank the Tongan Government for standing up for our people. Vanuatu, Tuvalu and Tonga have stepped up to the plate and now it is time for world leaders to decide if they want to be a part of the solution, or fuel our destruction for the sake of profit."
Inangaro Vakaafi, 350.org Pacific Council Elder says,"The age of fossil fuels is coming to an end, our Pacific youth know it and our leaders know it. Just weeks ago my home, Niue, joined Pacific nations in calling for a "Fossil Fuel Free Pacific". Today, Tonga's call for a Fossil Fuel Non-Proliferation Treaty is another step towards the future we deserve. The Pacific is displaying the leadership and political will that we need to see emerging across the globe. There is so much room for innovation and equity in the energy transition, but we must phase out the climate-destroying fossil fuels that got us into this mess in the first place. If island nations like ours can take the first step, what is stopping the rest of the world?"
SOURCE: 350.ORG/PACNEWS