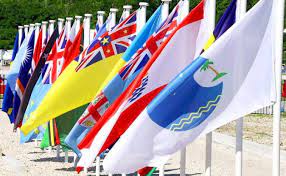 A regional multi-stakeholder mechanism has been set up by the Pacific Islands Forum to develop the implementation and monitoring plan for the 2050 Strategy for the Blue Pacific continent.
Members met for its first hybrid meeting this week at the PIF Secretariat in Suva
Forum Members, development partners, CROP agencies and representatives from civil society organisations and the private sector make up the cluster group.
The Multi Stakeholder Engagement Groups (MSEG) were endorsed by the 2050 Strategy Forum Officials Sub-Committee in November 2022.
The 2050 Strategy implementation plan will seek to ensure that the processes to support the implementation of the 2050 strategy is member driven in full consultation of CROP agencies, development partners and non-state actor groups.
The implementation plan will look to ensure that the region's collective actions are responsive, aligned, and complementary to national actions and policy positions, and build on existing national and regional policy frameworks, declarations, and decisions of Leaders.
PIF Deputy Secretary General, Dr Filimon welcomed members at the first meeting and stated the importance of the development of the implementation plan that will guide the Blue Pacific towards achieving our 2050 vision.
"This plan will ensure that due processes and guidelines together with necessary consultations are conducted so the Pacific has a roadmap going forward in the implementation of the 2050 Strategy," said Dr Manoni.
The 2050 Strategy was endorsed by Forum Leaders in July 2022 and the Implementation and Monitoring Plan will be tabled for endorsement at the Forum Leaders Meeting to be held later this year in Cook Islands.
SOURCE: PIFS/PACNEWS