The pools for the Hong Kong Rugby Sevens 2023 were revealed on Monday, with 28 teams to compete at the Hong Kong Stadium from 31 March 31 to 02 April.
It marks the first time that the Hong Kong Sevens has been played twice on the same series calendar. The event will also be the first time that both men's and women's sevens teams of Hong Kong, China have played in a World Series tournament simultaneously.
Argentina, France, Australia and Ireland are the top seeds in the four men's pools. Argentina are joined by Fiji, Samoa and Canada in Pool A, while France face off with Britain, Uruguay and Hong Kong SAR in Pool B. Pool C sees Australia paired with the USA, Spain and Japan in their bracket while Pool D includes New Zealand, Kenya and South Africa alongside top seed Ireland.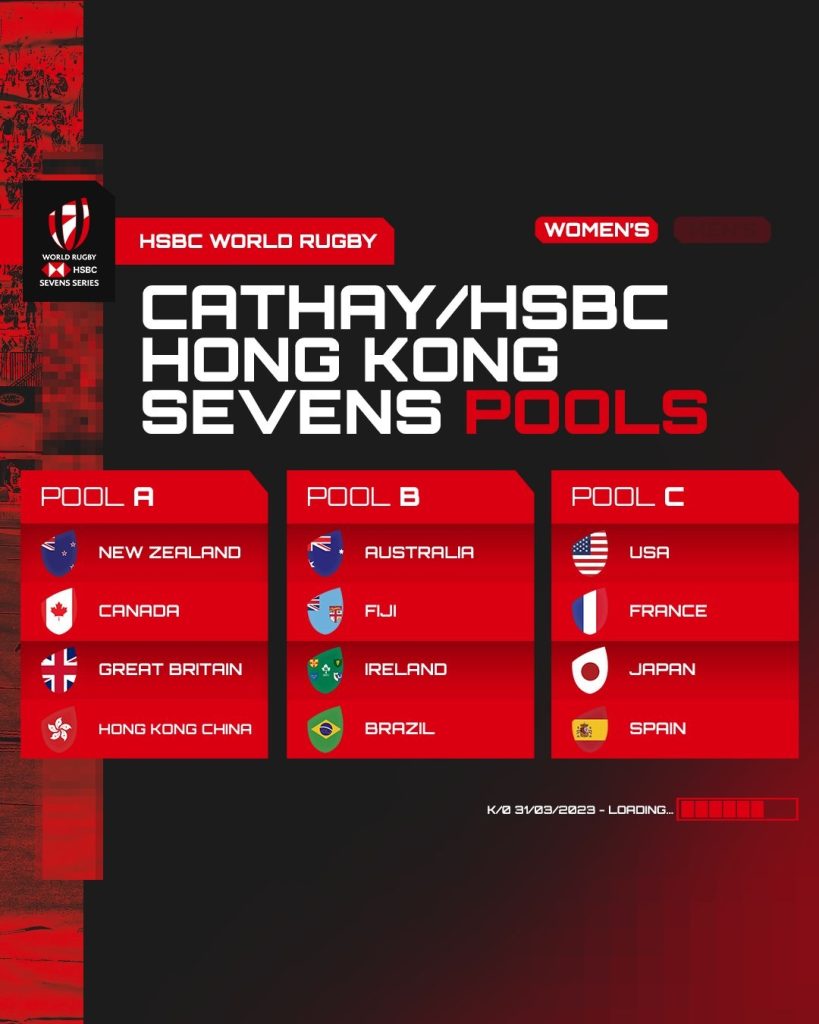 In the women's series, New Zealand are joined by Canada, Britain and Hong Kong SAR in Pool A, while Australia face off with Fiji, Ireland and Brazil in the opening stages in Pool B. Pool C sees the USA paired with France, Japan and Spain.
Established in 1976 and organised annually by the Hong Kong Rugby Union, the Hong Kong Sevens has been a part of World Rugby's HSBC Sevens Series since 1999.
SOURCE: XINHUA/PACNEWS