Parts of Vanuatu are due to be battered by a new tropical cyclone named Kevin.
The storm originated south of Solomon Islands on Wednesday and is expected to move south-east bringing gale force winds to Vanuatu tonight and later to New Caledonia.
It comes as Vanuatu's capital Port Vila and northern islands survey the damage from Tropical Cyclone Judy, which is still threatening southern islands.
Vanuatu's Prime Minister said work has been happening around the clock to restore power in southern islands where Judy cut communication.
Ishmael Kalsakau told RNZ Pacific most of the communication lines have been restored in Port Vila.
But he said it was difficult to near impossible to get hold of people on the southern islands of Erromango and Tanna, which were hit hard by the cyclone.
Vanuatu Meteorology said Tafea remained under red alert.
On Thursday morning local time the centre of the storm was about 245km south-east of Tanna and 150km south-east of Aneityum, the forecaster said.
Destructive hurricane force winds of 165km/h, gusting to 230km/h, were forecast to affect an area 30 nautical miles from the centre of the system and would continue to affect Tafea province on Thursday.
Heavy rainfall and thunderstorms were still expected over the northern islands.
An advisory has been issued for a tropical low west of the country, which has a high likelihood of becoming a cyclone.
The Fiji Meteorological Service issued a gale warning for tropical depression 09F.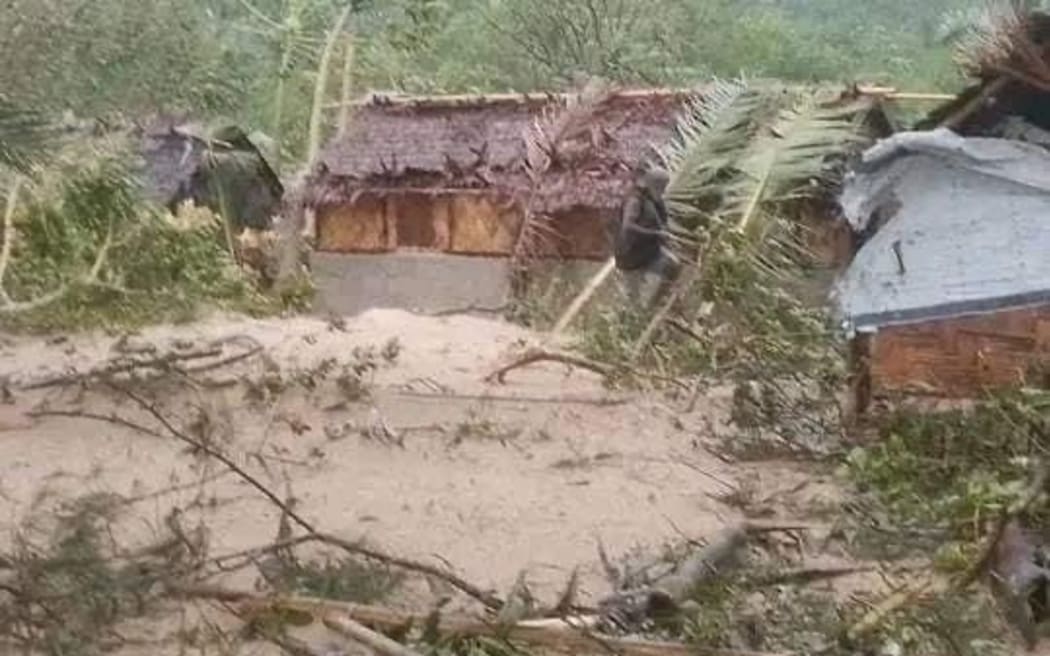 Vanuatu Meteorology said the low was about 535km west of Torres.
The potential for the tropical low to become a tropical cyclone within 24 hours and move towards the Vanuatu islands was high, it said.
There are no reports of deaths or serious injuries in Port Vila from Cyclone Judy.
Journalist Dan McGarry, who is in the capital, said the water supply which was cut off as the system passed over has since been restored.
McGarry said Port Vila residents prepared well for the storm but it was still quite an experience.
"It was a quite frightening at the time but having had a chance to take a look around town the place it looks a lot better than it did in 2015 for example when Cyclone Pam came through. That was a category five.
"There's going to be a very large clean-up required. There are branches and leaves strewn everywhere.
"But, all in all, there were very few buildings damaged and even most of the larger trees managed to get through intact.
"And very thankfully we have no news of injuries or deaths," he said.
SOURCE: RNZ PACIFIC/PACNEWS