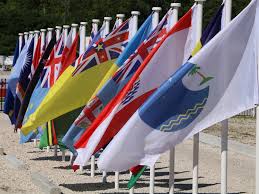 The Australian Government recognises the pivotal role that the Pacific Islands Forum plays in terms of regional and global diplomacy, says Chargé d'affaires of the Australian High Commission in Fiji, John Williams.
He made the comment ahead of the PIF Special Retreat that begins today in Nadi.
Williams had indicated that as a Pacific family, we all need to work together to manage our challenges while at the same time seize the opportunities presented to us, for the region as a whole.
"The Forum will need to speak as one Pacific voice addressing issues that affect the Pacific like regional security, regional policies and climate change to name a few."
He also highlighted the important lead role Fiji continues to play in regional diplomacy.
"Fiji has continued to play a strong leadership role in the region and has shown where Kiribati is coming back to the Forum family, and that is absolutely fantastic."
"Australia recognises Fiji as an important partner. We do a lot of collaboration on a strong and important Vuvale Partnership."
Williams said that the Albanese Government will work with whoever is in office in Fiji. The High Commission will do it's very best to continue the collaboration and support for both countries as partners in the region, but also in global affairs as well
Meanwhile, New Zealand's High Commissioner to Fiji, Charlotte Darlow says the region is stronger than ever after Kiribati indicated its intention to rejoin the Pacific Islands Forum.
Darlow said it is a time of reconciliation and harmony and more particularly talking about the huge challenges that we face as a region together.
She said this acts shows the region reaffirming its commitment to facing the challenges in front of us together.
"New Zealand is very much pleased to Kiribati's President Taneti Maamau when he arrives. I think that the pathway to reconciliation that Fiji has led in the last couple of months has been welcomed," Darlow said.
New Zealand's Deputy Prime Minister and Associate Minister for Foreign Affairs Carmel Sepuloni will travel to Fiji for the Pacific Islands Forum Special Leaders' Retreat.
It will be her first opportunity in both roles to meet Pacific leaders face to face and discuss regional priorities and issues.
Sepuloni said that New Zealand is proud to participate in meetings such as the Leaders' Retreat, where we can contribute to decision-making and find solutions to shared challenges.
SOURCE: FIJI LIVE/PACNEWS