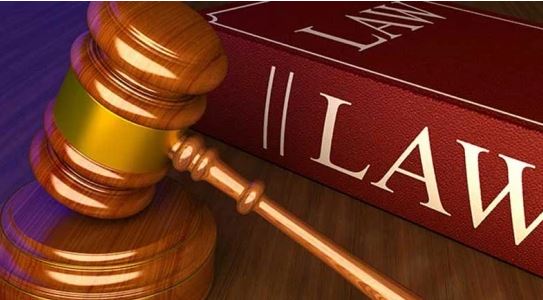 Moves to remove homosexuality from the Cook Islands Crimes Act are still awaiting sign off from Crown Law.
Cook Islands News has been attempting to get into contact with the acting solicitor-general Jason Annadale over the past week.
It has asked Annadale when the review of the Crimes Act will be complete, what will be changed as a result, and what consultation it has conducted.
So far, Annadale has not responded to either emails or calls about these matters.
Moves to repeal the anti-homosexuality law in the new Crimes Bill has been delayed multiple times.
There have already been two select committees which have overseen it, and there will likely be a third select committee to oversee it when Parliament resumes.
Prime Minister Mark Brown told Cook Islands News that he would support the removal of homosexuality from the Crimes Act, but understood this would happen alongside a more comprehensive review of the Crimes Bill.
"We will be addressing some key areas in the Bill. The first item is decriminalising homosexuality, but there's other aspects that need tidying up, such as making some of the indecency provisions non-gender specific, and removing the marital rape defence," Brown said.
Opposition leader Tina Browne, of the Democratic Party, said the matter has been in the pipeline for some time, and should have been before Parliament during the last term.
"We've been advised that the Bill is back with Crown Law. Quite frankly, we're disappointed with the delay, particularly given the rights afforded to our people under the Constitution," Browne said.
"The aspect of the Crimes Act which includes homosexuality is in my mind repugnant and unconstitutional."
Browne said once the Bill was introduced, it would likely go to a conscience vote.
"Hopefully with the numbers on our side and the numbers on their side, we should have a majority to put this through," she said.
"I also hope the United Party would support this too."
Valerie Wichman, the chairperson of the Cook Islands LGBTQ+ advocacy organisation, Te Tiare Association, said she understands that the Crimes Bill "is still in consultation with some recommendations given by the chair of the Select Committee in November 2019 which did not sit right for our Association".
"Since then, we have seen the creation of our sister organisation PRIDE Cook Islands and a General Election in 2022 where the leaders of the parties committed to removing the discriminatory provisions from the Crimes Bill," Wichman said.
"We look forward to the select committee being reconstituted and progressing in a positive light."
PM Brown has also said it would also attempt to pass a constitutional amendment that will allow for Parliament to sit even if petitions have not yet been resolved.
Browne supported this move.
"The current situation we're in, where we're not allowed to sit because of the petition hearings, is crazy. This amendment should be supported by all parties. It's been seven months and no Parliament," she said.
SOURCE: COOK ISLANDS NEWS/PACNEWS