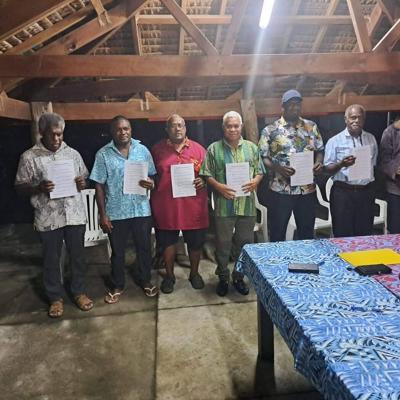 The signing of another agreement by representatives of the political parties who were excluded from the new Vanuatu Government formation took place last night.
The parties involved are Vanua'aku Pati (VP), Rural Development Party (RDP), Iauko Group (IG), National United Party (NUP), People's Unity Development Party (PUDP), and Reunification of Movement for Change (RMC).
This political change occurred at the Prime Minister's Office around 24 hours after the first signing by 31 winning candidates the previous night and it reflected divisions in a few of the parties. For instance, RMC's winning candidate in Port Vila, Ulrich Sumptoh, is part of the second faction, while the RMC President is with the first group.
NUP appears to have MPs-elect in both groups as well.
The majority of the MPs-elect remain in the proposed Government camp.
SOURCE: VANUATU DAILY POST/PACNEWS