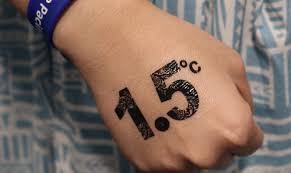 Almost all the world's governments have failed to improve their climate plans this year, breaking a promise made at last year's climate summit in Glasgow, UK.
At Cop26, all countries agreed to "revisit and strengthen" their 2030 climate plans, to close the gap between national action and the temperature goals of the Paris Agreement.
23 September was the cut-off date for inclusion in a UN Climate Change progress report and was highlighted as a deadline by Cop26 president Alok Sharma.
As that date passed, just 23 of the nearly 200 countries which signed the Glasgow agreement had submitted updated 2030 climate plans. Of these, most offered more policy detail rather than strengthening headline targets.
Top three emitters the USA, EU and China worked on implementing pledges made last year but did not increase their ambition. India formalised promises made by prime minister Narendra Modi at Cop26 into an official four-page document.
Climate Analytics CEO Bill Hare told a webinar last week: "The bottom line is there has been really little progress since Cop26. Politics and geopolitics is dominated by the illegal Russian invasion of Ukraine which then sent energy markets into turmoil but still, we feel countries should be moving ahead."
He added: "There's a massive emissions gap remaining and the IPCC assessment has been very clear that we do need to get down and close that gap if we have much of a chance of limiting warming to 1.5C."
Of the major emitters, Australia stands out for significantly increasing ambition. The newly elected Labor government pushed up its 2030 target from 26-28 percent on 2005 levels to 43 percent, a similar level to other developed economies.
Indonesia, Cop27 hosts Egypt and Cop28 hosts the United Arab Emirates submitted stronger targets, while the UK clarified how it would achieve its emissions cuts.
Indonesia improved its unconditional 2030 target from 29 percent to 31.89 percent compared to a business-as-usual predicted level. With international finance, it could achieve 43.2 percent cuts, up from 41 percent in the previous plan.
The Cop27 host Egypt quantified its emissions reduction targets for the first time. But the plan only covered certain sectors not the economy as a whole and is entirely conditional on international finance.
The Cop28 host UAE improved its 2030 emissions reduction target from 23.5 percent to 31 percent, compared to a business-as-usual baseline.
Brazil raised its 2030 target from 37 percent to 50 percent, compared to 2005. But it also changed how 2005 levels were measured, making the target easier to meet. According to Climate Action Tracker, Brazil's updated climate plan is therefore less ambitious than before.
In June, several major emitters said they were updating their climate plans but have yet to do so. These countries were Chile, Mexico, Turkey and Vietnam.
The European Union reportedly plans to update its climate plan to capture a step-up in medium-term ambition since Russia's invasion of Ukraine.
Although countries like Germany have been frantically chasing gas deals to get them through the coming winter, they plan to move faster off fossil fuels by 2030 in response to the invasion.
The USA has not updated its target but has made major progress towards meeting it by passing the Inflation Reduction Act.
Analysis from the Rhodium Group suggests this will reduce the U.S's emissions by one billion tons of carbon dioxide equivalent a year by 2030.
Climate Action Tracker estimates the gap to being on track for 1.5C of global warming is 17-20 billion tons of carbon dioxide equivalent a year by 2030.
At Cop26, Climate Action Tracker predicted the world was on course for 2.7C of global warming based on government policies.
If an optimistic scenario, in which governments implemented all their announced targets, global warming could be limited to 1.8C, they said. That latter forecast was echoed by the International Energy Agency.
In some areas, governments have gone backwards since Cop26, Hare said. "The Russian invasion of Ukraine has provoked a global energy crisis and the overflow from that is from my perspective we're seeing the oil and gas industry really taking advantage of that and promoting massive gas developments particularly in Africa, Asia, Australia which will render the Paris agreement targets unachievable if implemented."
Hare added that the European Union had encouraged this gas development by classifying gas as a green investment in its "sustainable taxonomy". "That's being used at a rhetorical level around the world to justify gas as green," Hare said.
Speaking from New York's climate week, he added: "I was at a reception last night hearing leaders from Latin American countries talking about how green gas was because the Europeans said it. I've heard that from Africans as well."
The European Climate Foundation's CEO Laurence Tubiana told reporters last week that the energy crisis had pushed governments, particularly in Europe and China, back towards fossil fuels.
That "weakened" pledges made at Cop26 in Glasgow, she said, adding that the real economy continues to move in the right direction.
SOURCE: CLIMATE HOME/PACNEWS