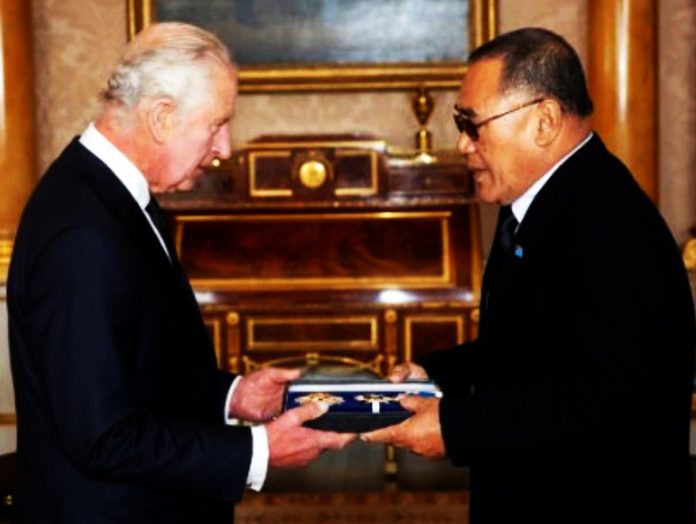 The Tuvalu's foreign Ministry has announced Governor General Reverend Tofiga Vaevalu Falani was appointed by His Majesty King Charles III to the most distinguished Order of Saint Michael and Saint George as a Knight Grand Cross (GCMG).
Sir Reverend Falani during his visit to London, now holds the Insignia customary for Governor Generals of Tuvalu.
"The Ministry congratulates the Tuvalu delegation in the United Kingdom on this momentous achievement and thanks His Majesty King Charles III for this distinguished appointment," it said.
Meanwhile, while in the UK for the funeral service for Her Majesty Queen Elizabeth II, Prime Minister Kausea Natano had an audience with His Majesty King Charles III to discuss issues of importance to Tuvalu. 
SOURCE: TUVALU GOVT/PACNEWS