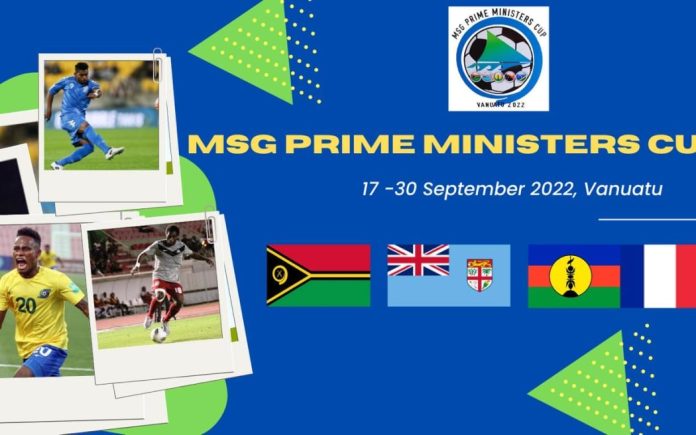 The MSG Prime Minister's Football cup kicks off on Saturday in Port Vila, Vanuatu featuring six teams.
Five Melanesian countries and territories are taking part; Fiji, New Caledonia, Solomon Islands, Papua New Guinea and hosts Vanuatu.
Vanuatu Football Federation general secretary Albert Manaroto said the cup would provide more game time for Melanesian teams.
"From a footballing stance it means more competitions for the teams. It is quite clear that teams need more playing time, more international games. So this an opportunity for the teams to have more games."
Australia stepped in to contribute US$394,000 for the cup after, Vanuatu, failed to meet its commitment of 60 percent of the total budget.
Prime Minister, Bob Loughman, promised to donate US$771,000 for the event.
But the MSG secretariat in Port Vila has said, so far, Vanuatu has not met its commitment.
The promise was made before the dissolution of parliament last month ahead of a snap election, and now with a caretaker administration in place, there is no ability to make any financial commitment.
The MSG secretariat said to complete the event they are reliant on donations.
The Australian High Commisssioner, Heidi Bootle, said: "Sport has the power to bring communities together, and supports us to lead healthy lives. Australia is very pleased to be an Official Partner of this event and it has been an honour for us to work with Vanuatu, MSG and the organising committee."
Loughman thanked Australia and said despite the issues in the Melanesian countries, they have one thing in common and that is the unity of the people.
He said "togetherness, cultural values brings us together, this is one the element that combine us together in our community.
The tournament, which was originally called the Melanesian Cup, hasn't taken place for 22 years, due to a lack of funding, but it's been resurrected by the government of Vanuatu and FIFA under its new name.
The secretary of the MSG Prime Minister's Football Cup competition Henry Bill, said although it's separate from the main world cup qualifying tournaments, participation will affect teams' international rankings.
"Looking at the Melanesian Cup before, not all countries participated because it was not compulsory and it wasn't organised by FIFA.
"This time around the Melanesian Cup is tier one competition re-organised by FIFA and it is compulsory for everyone to attend given that it will affect their rankings."
Papua New Guinea, the Vanuatu National football team and its development team are in Pool A, while Fiji, New Caledonia and Solomon Islands are in Pool B.
The final takes place on 30 September.
SOURCE: RNZ PACIFIC/PACNEWS