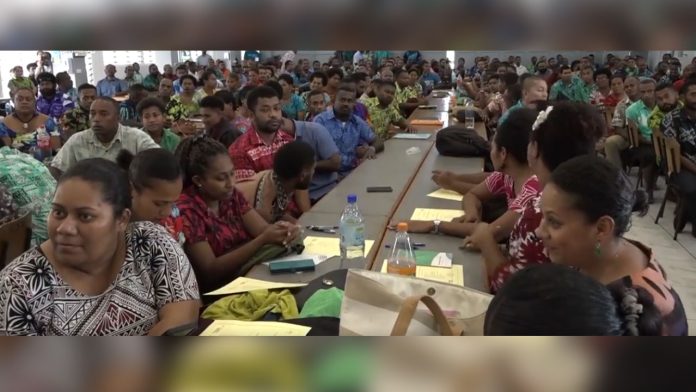 A record-breaking 286 selected Fijian workers were farewelled by the Minister for Employment, Productivity and Industrial Relations, Youth and Sports, Parveen Kumar Bala, for employment opportunities under the Pacific Australia Labour Mobility (PALM) Scheme on Friday
While closing the four-day pre-departure briefing (PDB) on Friday, Minister Bala highlighted that this is the biggest PDB cohort by far and thanked partner organisations that continue to take part in this briefing.
"To our workers, out of the tens of thousands of applicants, you have all been chosen in this round which means that you are the best of what our country has to offer. Let your employers see that you are indeed the best"
"Follow in the footsteps of our fellow Fijians that have gone before you and are now part of the PALM Scheme. This interest in Fijian workers by employers in Australia is due to the hard work of our fellow Fijian workers who are already in the Scheme demonstrating to the employers in Australia," Minister Bala told the selected workers.
"I wish to congratulate you and hope that you will be good Ambassadors and will open many doors of opportunities for your brothers and sisters to experience the same. Do good, work hard, listen to your supervisors and follow instructions and do not be swayed by the bright lights and of course, think of your families always."
Minister Bala also extended his heartfelt appreciation to the Australian Approved Employers: Regional Workforce Management, MADEC, Smart Berries, Plant Grow Pick, JBS Primo, Seeka Pty Ltd., Agri Labor, Kalfa Bananas, and Oakey Beef for their confidence in our Fijian workers as well as the Australian Government for their support and assistance under the Vuvale partnership.
SOURCE: FIJI GOVT/PACNEWS