By Sanjeshni Kumar
In seven to eight years, the Pacific will no longer be able to rely on the ocean for food security or as a source of livelihood as it does today because of plastic pollution.
Experts say that by 2030, up to 53 million metric tonnes of plastic pollution will annually affect the livelihoods of approximately 25,000 Pacific islands that are home to 2.3 million people.
Even though the Pacific is at least 98 percent ocean and is custodian of at least 20 percent of the world's Exclusive Economic Zones, it only contributes less than 1.3 percent of mismanaged plastics in our oceans yet suffer disproportionately from its impact.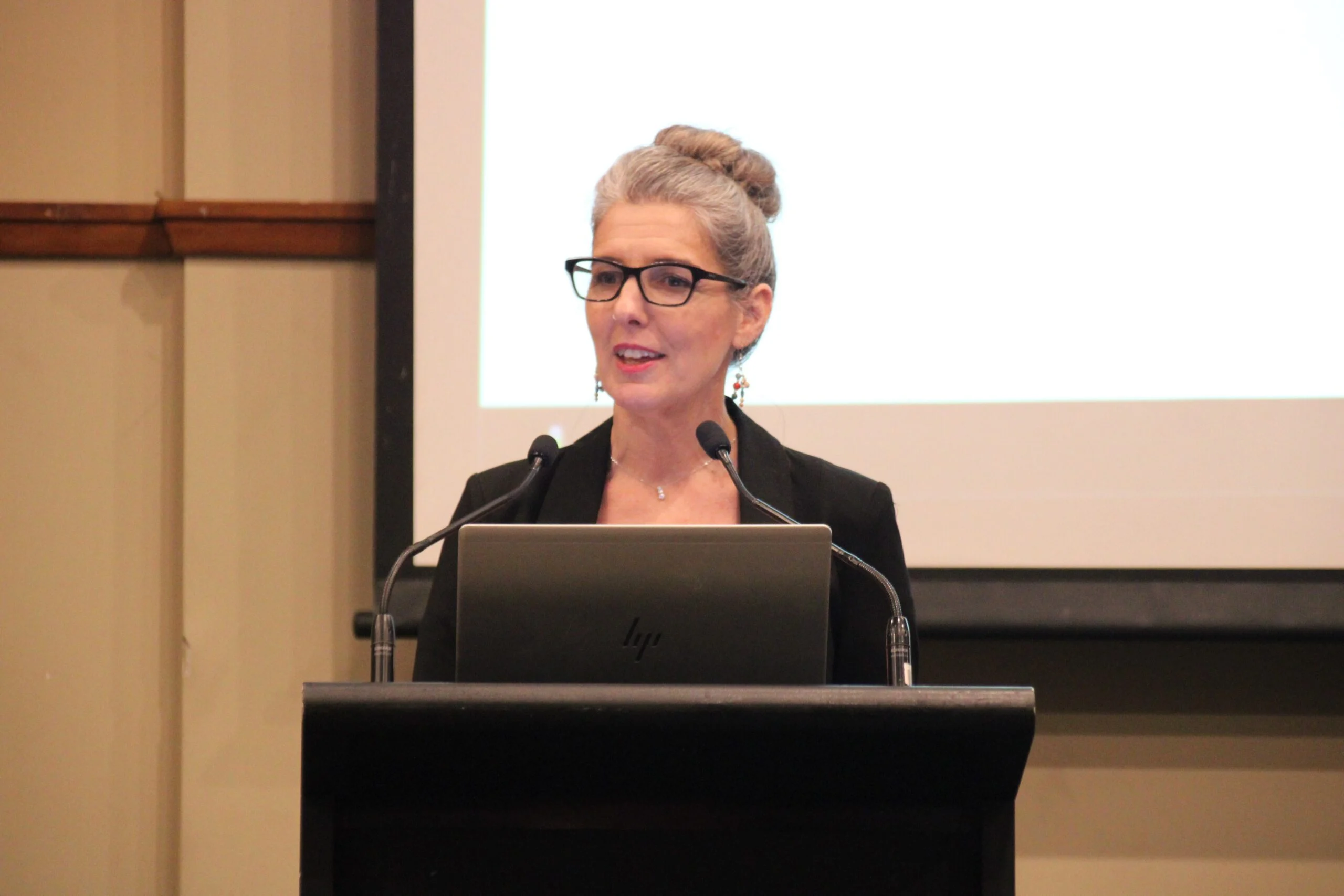 Massey University Associate Professor, Dr Trisia Farrelly labels plastic pollution as part of the global triple threat alongside climate change and biodiversity loss.
She said plastics will be found everywhere no matter what stage of life they were in regardless of the ambitious commitments currently set by many governments.
"All plastics ever produced will eventually become micro and nano-sized fragments, that can't be removed from the environment in pretty much all cases, and they're much more than just the physical properties," Dr Farrelly said.
"Plastic fragments of less than five millimeters in diameter are increasingly found everywhere, including human placenta and in many of the food sources.
This was re-confirmed by the State of Environment and Conservation in the Pacific Islands: 2020 Regional Report, which said that plastics have been found in every environment, including the sediments and guts of animals in the deep sea.
Some researchers estimate that by 2040, plastic pollution in aquatic ecosystems will increase approximately three times the level of 2016 and sea spray could release up to 136,000 tonnes of microplastic particles into the air per year.
"Plastics are found in freshwater, increasingly in terrestrial ecosystems, in coming years the problems with agri-plastic and in the air affecting lung health," Dr Farrelly said.
"Some plastics gas off methane during anaerobiotic conditions. They leach toxic chemicals such as Persistent Organic Pollutants (POPs), these phenols require fossil fuels and production all along the supply chain and change form as they wither in age, often presenting higher threats to human biodiversity and environmental health."
This year, researchers estimate that the global production and incineration mix of solid waste to energy thermal treatment of plastics will pump more than 850 million tonnes of greenhouse gases (GHG) into the atmosphere and by 2050, those GHG emissions could rise to 2.8 billion tonnes.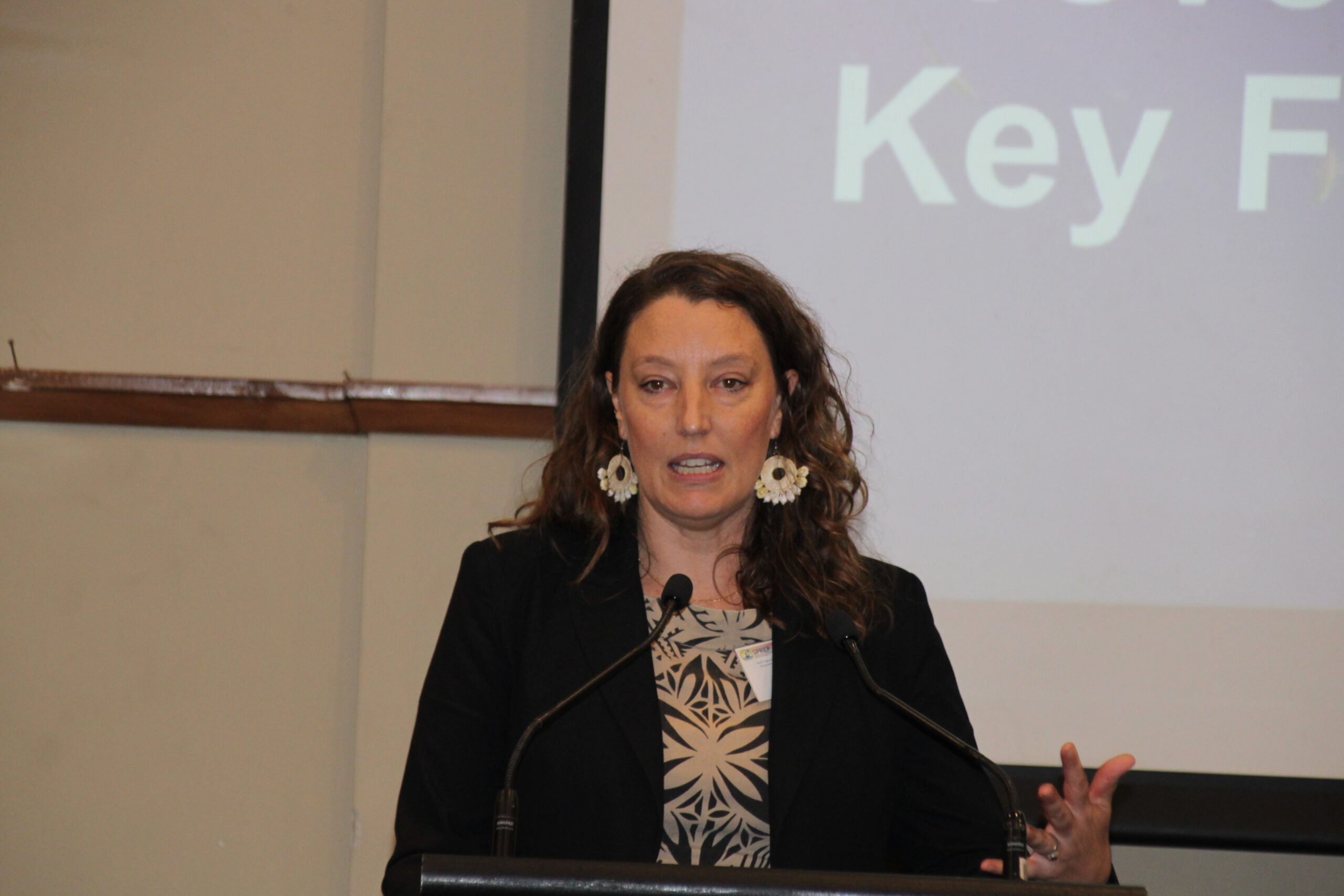 Dr Sascha Fullers, a research co-author, environmental anthropologist, and Pacific Engagement Coordinator at the University of Newcastle said with corporations and industry citing geographic constraints and smaller economies of scale, Pacific's access to backloading has been restricted.
Backloading is a supply chain mechanism to ensure post consumption of plastics are returned to the point of production.
"As policy frameworks currently stand in the Pacific region, companies and governments can ship products in and not take the plastics out," said Dr Fuller.
"Instead, you are reliant on stockpiling, then landfilling, then burning and dumping locally, which further impacts your small land, arid areas, the environment and the health of Pacific peoples."
Global efforts to control marine pollution
In March this year, the UN Environment Assembly agreed to a resolution to 'End plastic pollution: towards an international legally binding instrument' and formed an Intergovernmental Negotiating Committee (INC) to negotiate a new binding global agreement covering the whole life cycle of plastics.
The resolution is in line with the Pacific Regional Declaration on the Prevention of Marine Litter and Plastic Pollution and its Impacts, which included Pacific leaders' grave concerns on the environmental, social, cultural, economic, human rights and other impacts of plastics pollution at every stage of its life cycle.
Dr Fuller said the limited capacity, resources and infrastructure of the Pacific can only be addressed at this kind of international levels that covers the whole life cycle of plastics.
"Pacific has been unable to meaningfully participate in global fora on plastics pollution for numerous reasons," she said.
"So that's why your preparation, and participation in the first meeting of the INC is so crucial.
"It's the Pacific position that's at stake, the priorities, the needs, the definitions, and the diversity of your countries must be included in the INC process and programme of work."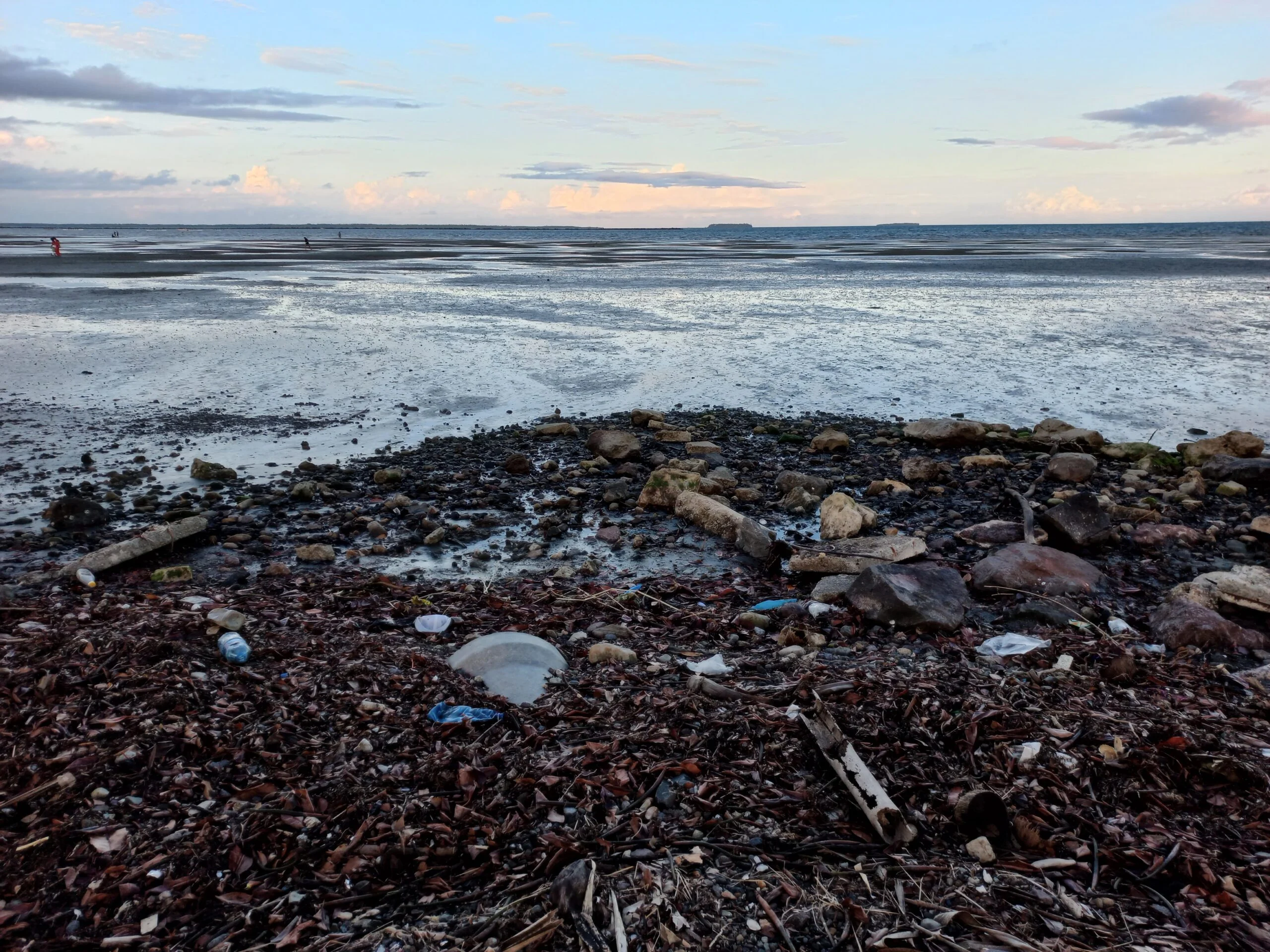 Why is it important for Pacific to be included in INC process?
Marine plastics are transported into the Pacific region from major contributors like United States, China, Thailand, Vietnam and Indonesia via ocean currents, and micro- and macro-plastics are frequently lost from landfills.
Even though, between 2016 and 2020, Pacific Island countries and territories that includes the Cook Islands, Federated States of Micronesia, Fiji, Guam, New Caledonia, Niue, Palau, Republic of the Marshall Islands, Samoa, Tuvalu, American Samoa, Commonwealth of the Northern Mariana Islands, and Vanuatu introduced new laws addressing single-use plastics, they are still impacted by the plastic debris transported to our ocean.
Dr Farrelly said even being party to the Multilateral Environmental Agreements (MEAs), Pacific Island countries and territories still encounter plastic pollution because there are gaps in the MEAs.
"Many lack measurable and time-bound targets and a precautionary approach, which is absolutely needed for plastics," she said.
"These MEAs do not provide a holistic enough approach to global plastics that cover the contamination of all ecosystems.
"They do not deal with microplastics and as such will show there's a gap across the policy frameworks in Pacific as well, although there's some growing attention to that."
MEAs are legally negotiated pact formed between countries with the key objective to protect the environment from threats, hazards or danger to humans, animals, plants, land including soil, water, air for a safe environment and sustainable development.
"We've got the Stockholm convention that doesn't cover all the chemicals or substances of concern related to plastics that we should be concerned about, either individually, or collectively," Dr Farrelly said.
"The Basel Convention regulates transboundary movements of hazardous waste and disposal.
"On 01 January 2021, the Basel plastics amendments change the scope of materials controlled under the Basel Convention to include certain categories of plastic waste.
"However, the Basel plastics waste amendments do not address most polymers and plastic products and focus only on the transboundary movement of plastics waste, not on extraction, production, design, manufacture, consumption, or waste, nor the responsible waste management that sits outside of transboundary trade agreements, and some additional challenges persist.
"A focus on plastic waste prevention supported by the precautionary principle will significantly reduce the illegal trade and waste because we're hitting it at source, and it falls outside the scope of the Basel Convention.
"We need to think all along the supply chain from their feedstocks to plastic production, consumption, waste management, chemical and physical leakage of plastic pollution, that all points along the supply chain.
She said the text of the plastic pollution treaty will need to do what the current MEAs don't do.
"That is to support carbon emissions targets and by the diversity loss right across the supply chain, right from extraction."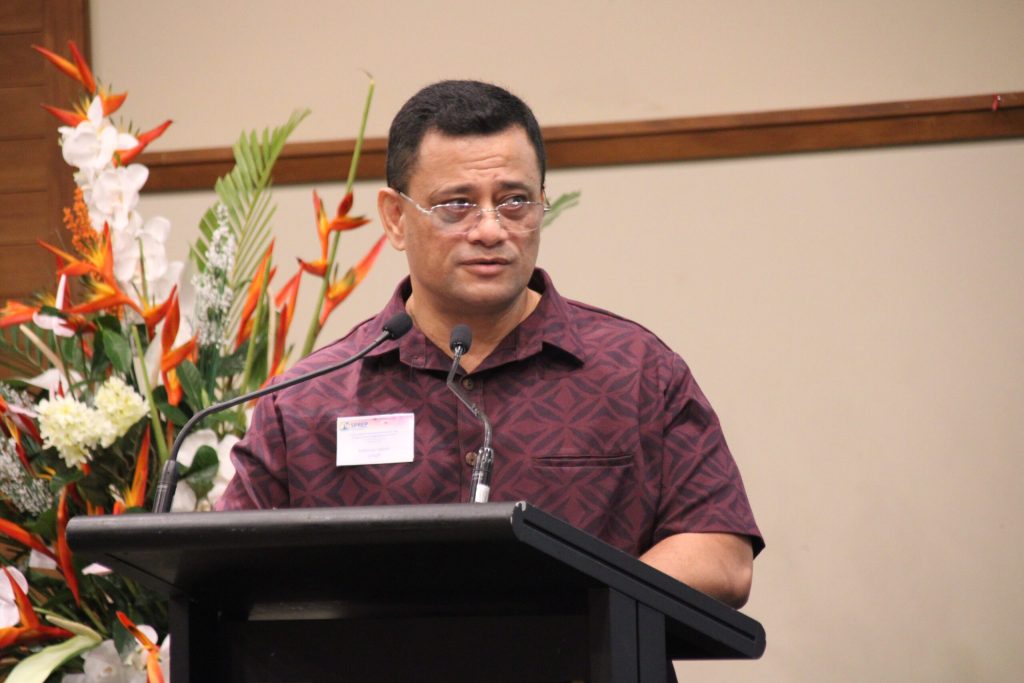 SPREP Director, Waste Management and Pollution Control, Anthony Talouli highlighted that there are some plastics that are essential for our way of life.
"We won't be able to have cars, houses, air conditions, computers and phones without plastics," said Talouli.
"We need plastic for medical health, and our x-ray machines, our IV tubes and syringes that we use to inject our vaccinations for COVID-19.
"These plastics that are essential for our daily life now, a comfort that we feel now has never been there before and it's because of in some ways to the technology of plastic production."
However, he said these conventions addresses issues that are transboundary which are beyond one national jurisdiction.
"Plastic is not only transboundary but it's intergenerational that affects all generations, from those that were here, are here, and also our generations to come."
Pacific preparation for INC1
In preparation for Pacific to negotiate at the first INC, the Secretariat of the Pacific Regional Environment Programme (SPREP) hosted Pacific Regional Preparatory Workshop for the Intergovernmental Negotiating Committee in Suva, Fiji Islands funded by the Australian Department of Foreign Affairs.
During the workshop the UNEP Environmental Affairs Officer, Subrata Sinha highlighted the need for Pacific countries and territories to submit the focal point for the INC process.
On 4 April 2022, the Executive Director of UNEP, Inger Andersen, invited Member States to designate a national focal point for the INC process to act as a contact point for further communications. The focal point will be responsible for dissemination of INC related information in the member states.
However, apart from Solomon Islands no other Pacific countries submitted the focal point.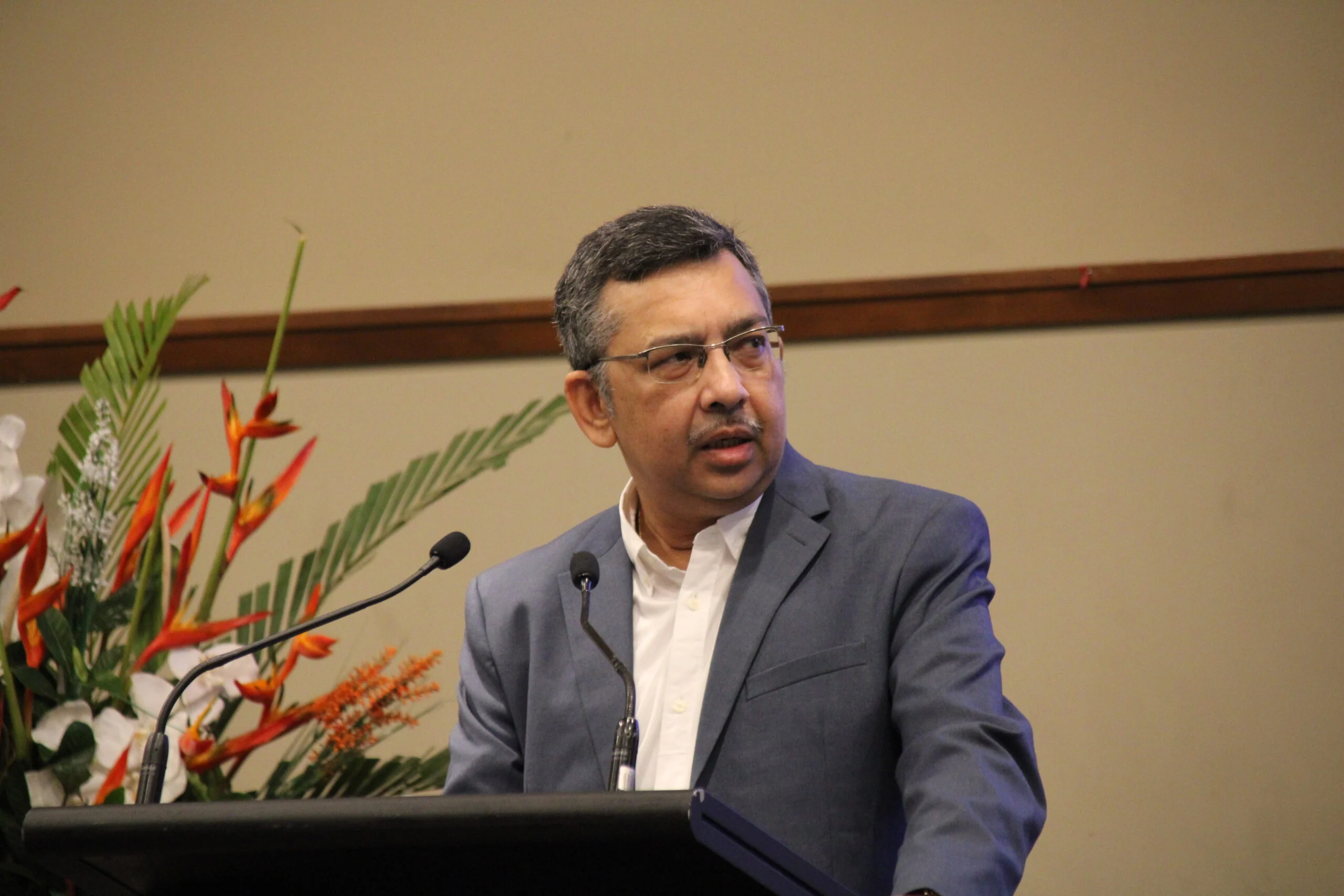 "There was a communication already that every government should identify the focal point for INC, by 30 July 2022 and many Pacific countries didn't do that," stressed Sinha to the representatives of Pacific Island member governments, technical experts, non-governmental organisations, and academia at the workshop.
"Every government must do that, and Pacific government needs to do that soon to communicate to the secretary that has been put in place to communicate to the Member States about the old process.
"That'll be extremely helpful and to receive all the communication in terms of your engagement.
"In Pacific, we need to do a lot because many countries didn't send it so all 14 countries who send their focal points, receive all the communications.
"There'll be a lot of documents that should be developed, and you have an advantage because SPREP has already developed this kind of a declaration.
"The contents with the Pacific member states engagement and stakeholders' engagement, that is a great advantage that you can build because already between 2017 and 2021 it has a process of adopting declared if you have an action plan.
"All would be extremely useful because you are very advanced, you have gone ahead with the process and now keeping the momentum and contributing to the process."
The INC1 to develop an international legally binding instrument on plastic pollution is set to be held in Punta del Este, Uruguay from 28 November to 02 December 2022.
SOURCE: EVIRO PASIFIKA NEWS/PACNEWS