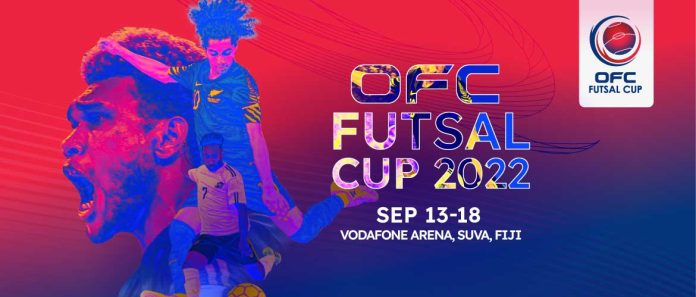 The return of international futsal to the Oceania region is another step closer following Monday's draw for the OFC Futsal Cup 2022, which will take place in Suva, Fiji from September 13-18.
The eight teams competing – Fiji, New Caledonia, New Zealand, Samoa, Solomon Islands, Tonga, Vanuatu and a Fiji Football Association 'President's Five' selection – were drawn into two groups at the OFC Home of Football – Te Kahu o Kiwa on Monday.
In Group A, New Zealand, Tonga, Vanuatu and the Fiji President's Five will face each other.
Group B will consist of 2019 OFC Futsal Nations Cup winners Solomon Islands, New Caledonia, Fiji and Samoa.
The group stages will be played in a single round-robin format with each team playing their group opponents once.
Four group games a day will take place in Suva, giving fans at the Vodafone Arena, and those watching free on the OFC website via Eleven Sports, plenty of daily futsal action in the opening stages.
At the end of the group matches, the teams will be split into a Cup and Plate section for the knockout stage. The winner and runner-up from each group progresses to the semi-finals of the Cup, while the third and fourth placed teams from each group progress to the Plate semi-finals.
The Cup semi-final winners will advance to contest the Cup final, while a playoff for third will be played between the two losing Cup semi-finalists. Similarly, the winners of the Plate semi-finals will play the Plate final, while a playoff for seventh will be held between the two losing Plate semi-finalists.
SOURCE: OFC/PACNEWS