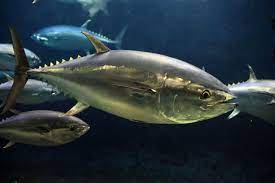 The U.S Treaty between Pacific Island nations and the United States has been the platform for collective collaboration and partnership in which assistance and funding are channeled to the region.
Minister for Fisheries Semi Koroilavesau says the increase to US$60 million represents a jump of 153.8 percent, which will generate a total of US$600 million during the term of the agreement.
Koroilavesau said the overall management and sustainable use of the Pacific region's tuna stock are accredited to the assistance of the U.S Tuna Treaty.
"As a matter of fact, the Treaty led to the recognition of the Pacific Islands' sovereign rights over their many Exclusive Economic Zones (EEZ). This was a milestone achievement given the fact that tuna stocks are highly migratory and move across different maritime boundaries".
Koroilavesau said the increase in the U.S government's contribution is significant as it strengthens the collective partnership under the Treaty and meets the need of the broader Forum Fisheries Agency membership.
He said that it reaffirms the commitment from the U.S to address the growing concern of tuna politics in the region and bring about balance in the wider membership.
Meanwhile, it is vital that systems are in place to conduct inspections on fishing vessels as an average of 1,200 foreign fishing vessels transit through our waters or make port visits annually.
Minister for Fisheries Semi Koroilavesau said Fiji conducts stringent boarding and inspection exercises that are undertaken by enforcement officers.
Koroilavesau said if vessels are suspected to have conducted illegal fishing activities, the current law gives permission to officers to seize the vessels and fish on board while the investigation is conducted.
"On the basis of proving that an offence is being committed, the vessels are either fined, seized, or sanctioned through the court's legal proceedings to recover the cost incurred by the government."
Koroilavesau said Fiji, in partnership with regional members of the forum fisheries agency, conducts five surveillance operations per year.
He said that the surveillance covers the Exclusive Economic Zone and high seas in the Pacific region.
SOURCE: FBC NEWS/PACNEWS