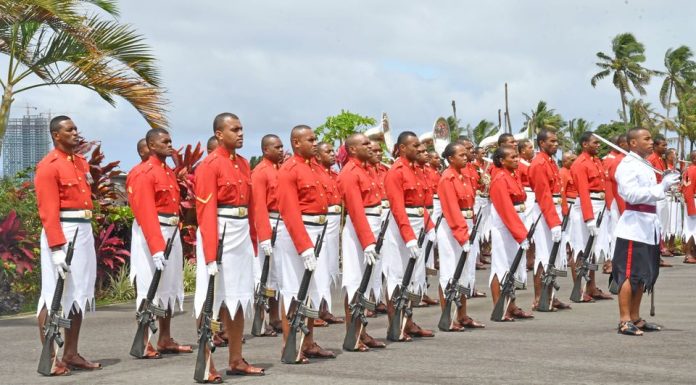 The Fijian Government has received a total of $91,780,940.37(US$41,142,298.98) in reimbursement between 2015 and 2022 for our troops in United Nations peacekeeping missions.
Minister for Defence and National Security Inia Seruiratu revealed this in parliament this week when asked to update the House on this subject.
He said in 2015, the reimbursement to the Government was around $12,846,973.81(US$5,751,500.56).
In 2016, he said the reimbursement was $12,147,018.26 (US$5,438,045.48).
In 2017, the reimbursement was $19,638,315.52 (US$8,791,662.75); and in 2018, it was $10,328,111.98 (US$4,623,679.52).
"In 2019, again, it was $10,637.083.57(US$4,761.973). In 2020, an amount of $6,444,326.65 (US$2,884,974.96); in 2021, an amount of $4,021,929.79 (US$1,800,515.35); and in 2022, the reimbursement is a total of $15,709,188.79 (US$7,032,603.01)."
Seruiratu said Fiji had a long history of supporting UN peacekeeping missions, stretching back to the first contribution in 1978 to the UN Interim Forces in Lebanon or UNIFIL.
He said the RFMF and the Fiji Police Force were still charged with providing forces for international peacekeeping operations, in line with Government's foreign commitment on maintaining world peace.
"This is an ongoing commitment between the Fijian Government and the United Nations," the Minister said.
"In terms of the missions, we still have forces now in the United Nations Disengagement Observer Force (UNDOF) in Syria, UNIFIL in Lebanon, United Nations Assistance Mission for Iraq (UNAMI).
"I have also included in my response the Multinational Forces and Observers (MFO), although it is a non-UN Mission and, of course, we have the United Nations Mission in South Sudan (UNMIS) and United Nations Integrated Transition Assistance Mission in Sudan (UNITAMS) and, we have the mission in Yemen where we have one officer."
Seruiratu said there would be another meeting in New York in February next year, "where we will have an opportunity to again discuss the rates, particularly when it comes to the equipment used".
SOURCE: FIJI TIMES/PACNEWS