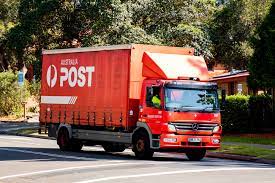 The government will provide Australia Post with $450,000(US$308,501) to help upgrade postal systems, technology and training in the Pacific.
Australia Post has announced a partnership to improve the efficiency and security of postal services in the Pacific.
As part of the deal Australia Post will provide $450,000 to upgrade postal systems, technology and training in the region, and provide 'expertise and in-kind support' to Pacific postal operators.
According to the Universal Postal Union, Pacific island postal services are among the most under-developed in the world, with slower than average delivery times, disruption and delays.
CEO Paul Graham says Australia Post will provide tailored solutions, including helping Pacific nations benefit from the advantages of eCommerce.
Communications minister Michelle Rowland announced the three-year Pacific Postal Development Partnership and signed a joint declaration with the UPU and the Asian Pacific Postal Union in Bangkok on Monday.
Rowland said the declaration will boost regional postal development, capture new markets, and improve postal services between Australia and Pacific islands.
"The Australian government's contribution will support the Pacific engaging with the world and taking advantage of new economic opportunities and people-to-people links, as well as improve postal services for Australians engaging with the Pacific," she said in a statement.
"Aligning Australia's contribution with the longstanding work of the Universal Postal Union and Asian-Pacific Postal Union, will achieve a coordinated approach that best supports our Pacific partners."
Australia Post will work with Pacific postal operators to help them meet their needs, with the first initiatives expected to begin by the end of 2022.
SOURCE: AUST GOVT/PACNEWS