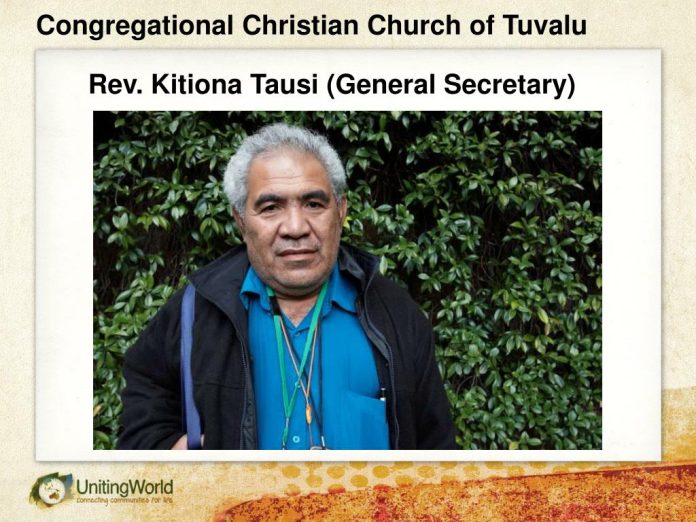 Chairman of the Tuvalu Broadcasting Corporation ( TVBC) Board of Directors is the successful candidate for the other Nanumaga seat in the House of Parliament.
Reverend Dr Kitiona Tausi received 240 votes in the Nanumaga by-election held Friday.
Acting Secretary to Government – Dr Tufoua Panapa when announcing the results of the By-election for Nanumaga, congratulated Rev Tausi for being elected in the by-election as the other Nanumaga representative to the House of Parliament.
The by-election for Nanumaga was held to find a replacement for the former Nanumaga representative to Parliament Minute Taupoo who had passed away.
Rev Tausi contested in the Nanumaga By-election with Hamoa Holona who received 199 votes, and Alapati Rick Minute Taupoo with 179 votes.
From the 803 electors registered in the Nanumaga electors registry, 668 cast their votes in the Nanumaga by-election held  Friday 15 July.
SOURCE: RADIO TUVALU