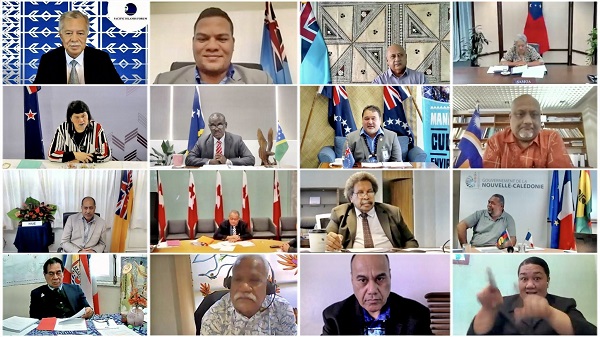 Forum Foreign Ministers are convening in Suva Friday 08 July to discuss key regional developments and priorities ahead of the July 11-14th 51st session of Pacific Islands Forum Leaders.
The high-level events represent the first face to face meeting since 2019 for Pacific Leaders and Foreign Ministers.
Importantly, the 2022 Ministerial will set the scene for high-level Talanoa on Pacific Forum priorities. Agenda items include the global and regional strategic environment covering existing socio-economic challenges, climate change, COVID19 and regional dynamics including geopolitics.
Updates on the 2050 Strategy for the Blue Pacific Continent, and priorities for Forum international engagement and advocacy, will be discussed.
The Ministers will also consider key aspects of the Forum's work programme around the Rarotonga Treaty and regional nuclear legacy issues, including intentions by Japan to discharge treated nuclear wastewater into the Pacific Ocean.
There will also be updates from reviews of the regional architecture, appointment procedures for the Secretary General of the Pacific Islands Forum, and discussions on the recently signed Suva Agreement, which resulted from the High-Level Political Dialogue Mechanism process to address issues raised by the Micronesia members.
The Ministers will end their one-day meeting with a special address by Dmytro Kuleba, the Minister of Foreign Affairs for the Government of Ukraine, to discuss ideas about global security and the impact of the current Russia-Ukraine war on food and energy security in the region.
SOURCE: PIFS/PACNEWS