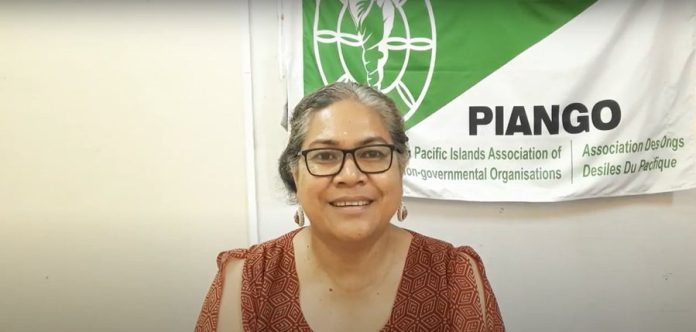 Coordination and effectiveness of humanitarian assistance should be strengthened to support civil society and local humanitarian actors because government system cannot cope alone with the magnitude of the climate crisis.
Pacific Islands Association of Non-Governmental Organisation (PIANGO), Executive Director, Emeline Ilolahia echoed a strong call at the opening of the ECOSOC (Economic and Social Council) Humanitarian Affairs Segment, that is underway at the United Nations Headquarters in New York.
And there is a need to shift the power from relief and welfare approach to human rights and development for response to be tailored by local actors that fits their context for a people centered humanitarian approach.
"If one thing that the Covid-19 has taught us in the Pacific is the fact that our resilience is based on our relationship to each other as people, family and community and our relationship with nature and environment," Ilolahia said.
She said these core value of our existence is disrupted by climate change and the people that have the least to contribute to the Climate Crisis are the very people that has to live with the devastating impact of the climate crisis and we are not talking about the future, we are living with the crisis now.
Ilolahia said on a daily basis families and communities are seen moving inland to higher ground because the sea has taken over their homes, women and children are displaced because the category 5 cyclone has taken over their shelter and people with disabilities are cut off from basic public health services because 3 layers of crisis- volcano, tsunami and Covid 19 in the case of Tonga.
In a three-minute speaking slot, with the theme "Strengthening humanitarian assistance: good practices and mobilising action in the application of international humanitarian law, the recovery from the coronavirus disease (COVID-19) pandemic and in response to the climate crisis", Ilolahia said that climate crisis is a humanitarian crisis and local actors, must play a proactive role in addressing escalating climate risks.
She said anticipatory action is one of the practical ways that civil society can address escalating climate risks and must scale up anticipatory action to meet the challenges of the climate crisis.
"The global approach to dealing with crises is not fit for purpose. The climate crisis is exacerbating humanitarian needs and humanitarian funding cannot keep up with increasing demand," Ilolahia said.
"We need a more proactive, localised system where communities are supported to analyse risks, create plans and have access to pre-arranged financing to put plans into action."
She said traditional and cultural locally led systems should be empowered to ensure that local actors and frontlines impacted communities are part of the decision making in finding the solution in humanitarian response.
Ilolahia spoke alongside UN Secretary-General António Guterres' who said "hope is wearing thin" and the need to find a way out of the economic crisis that is threatening people's lives and well-being across the globe.
SOURCE: PIANGO/PACNEWS