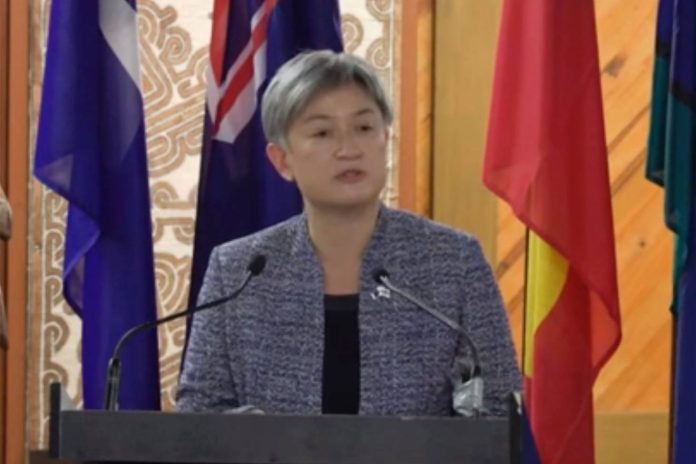 New Zealand Foreign Affairs Minister Nanaia Mahuta will this week meet with her Australian counterpart, Penny Wong, who is making her first official visit to Aotearoa since Anthony Albanese' Labor government took office in May.
It follows Prime Minister Jacinda Ardern's one-day visit to Sydney last week to meet Albanese where climate change and security were top of the agenda.
Mahuta said it would be their first in-person bilateral foreign policy consultations, and would take place on Thursday.
"The relationship between Aotearoa New Zealand and Australia is unlike any other. Our economies, societies and cultures are highly integrated. Our shared objectives also mean that on global issues, our deep cooperation and partnerships stand us both in good stead," she said in a statement.
Prime Minister Jacinda Ardern says she will raise issues such as Australia's 501 deportation policy with the country's new prime minister, Anthony Albanese.
"The formal bilateral talks with Senator Wong will be an opportunity for new conversations on ways to advance our partnership."
Wong embarked on multiple trips to Pacific Island nations just days after being sworn-in in attempts to shore up support after Chinese foreign minister Wang Yi went on a grand diplomatic tour of the region.
Mahuta said climate change was the "number one security issues for the Pacific" on a regional-level.
"I look forward to talking to the new Foreign Minister in more detail on Australia's climate change agenda, and further ways we can assist Pacific Island nations on mitigation and adaptation measures," she said.
"On broader Pacific challenges, Aotearoa New Zealand seeks to elevate the Pacific Island voice, and support collaboration and partnership through established institutions, especially the Pacific Islands Forum."
The pair will also discuss the importance of indigenous perspectives in foreign policy, the Indo-Pacific Economic Framework, and global issues such as Russia's aggression in Ukraine, she added
SOURCE: STUFF NZ/PACNEWS