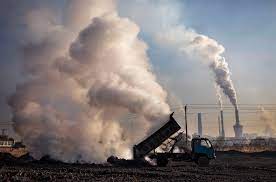 The best thing the new Labor government could do to repair the relationship with Pacific is commit to no new coal and gas, Greens Leader Adam Bandt said Thursday.
Pacific leaders have been making clear for years that the good relationship with Australia is dependent on climate action, with a focus on no new coal and gas.
Former President of Kiribati, Anote Tong, has said this week that "My hope is that we will see stronger and more urgent climate action from the incoming government, including a more ambitious emissions reduction target, ramped-up support for climate-vulnerable communities in the Pacific and, most importantly, a commitment to no new coal and gas projects in Australia."
Tuvalu's former Prime Minister Enele Sopoaga said "This would include radical new Australian targets for emissions reduction under the Paris Agreement, no new coal or gas, and an ongoing commitment to supporting Pacific Island nations as we face the brunt of climate impacts."
As stated by MP Adam Bandt: "Keeping coal and gas in the ground is the key to our relationship with the Pacific and is the best way to deal with concerns about security in the region.
"Pacific leaders want real climate action. By committing to no new coal and gas we can not only protect the Pacific, but also reestablish the relationship with the Pacific.
"Sea level rise and other climate impacts are an existential threat to the Pacific. As former President Tong has said, the Pacific Islands' "survival is on the line".
"Climate is the number one national security threat to the Pacific, so concerns about China will fall on deaf ears if we continue to threaten the Pacific with our coal and gas," he said.
SOURCE: THE GREENS/PACNEWS