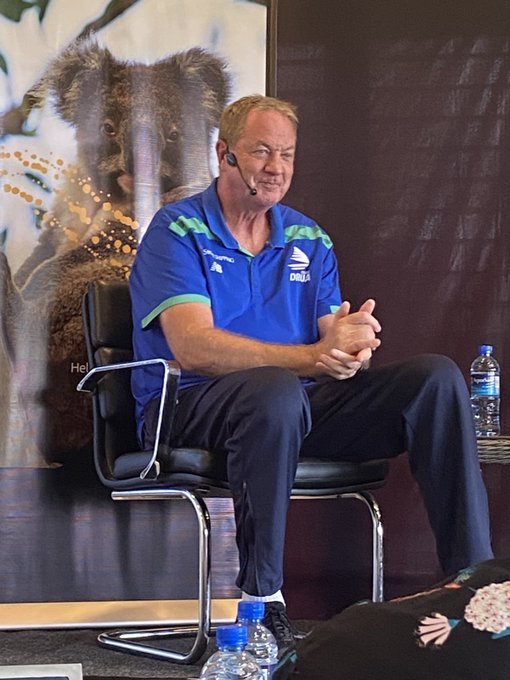 A win this weekend against the Highlanders is important for the Swire Shipping Fiji Drua side, says head coach Mick Byrne while speaking at a press conference Wednesday at Albert Park in Suva.
The game on Saturday at the ANZ Stadium is a good chance for the Fijian side to register a win and keep its dreams of making the top eight alive.
Byrne also stated that they are looking for four wins in their remaining matches in the competition.
"If we can put up our performance together for 80 minutes, there is a high chance of us winning this game.
"As a coach, our performance in this home game is really important to me, we want to show our fans a game they will be proud of," he said.
He also acknowledged the efforts of the strength and conditioning coach Nacanieli Cawanibuka in his efforts to get the players' fitness up to Super Rugby standard.
"The game this weekend will be a difficult one to select with nearly a full squad of forwards. Players get disappointed when they are not named so I am trying my best to name a good side and give each player adequate game time."
He said the team's performance against the Blues last week was an improvement compared with their match against the Brumbies.
"I think that's the first time we scored a try in the first 20 minutes so that was pleasing.
"And it gives us the confidence to go out, go hard and still be there at the end of the game."
He also added that the players were raring to go and hope some of the squad members would be named in the Flying Fijians for the upcoming Test matches in July
SOURCE: FIJI TIMES/PACNEWS