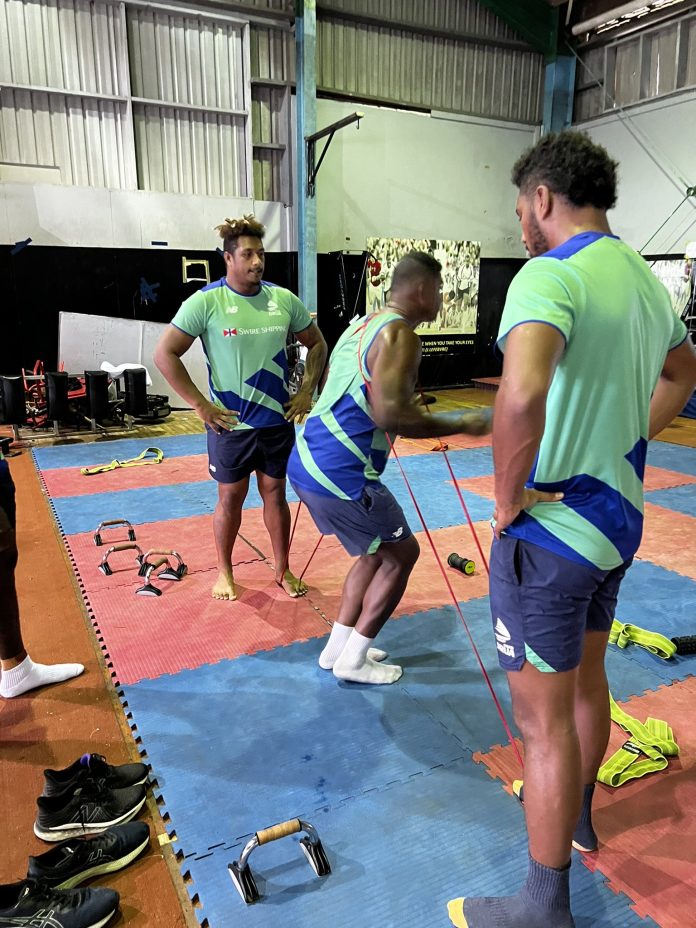 Rugby fans in Fiji and beyond will get the chance to hear about the journey of the Fijian Drua from a bright idea to a competitive Super Rugby team at a panel discussion organised by the Australian High Commission and Fijian Media Association (FMA) today at Albert Park.
In a first of its kind, Fijian Drua Head Coach, Mick Byrne, players, Teti Tela, Chris Minimbi and Tevita Ikanivere, and commentator Lailanie Burnes will give supporters an insight into how the Drua came to be and what it means for Fiji.
Fijian Drua spokesman, Shane Hussain, said, 'We are delighted to share our historic journey. We are just six months into existence for a professional Rugby franchise from Fiji and we are already showing that we belong here. There has been significant progress and learnings along the way, and we look forward to sharing these at the Panel Discussion."
The FMA has teamed up with the Australian High Commission to capture the stories that Fijians want to hear. This inaugural panel discussion will allow Fijian sporting superstars to tell their story direct to their supporters and fans.
"It's a great moment for FMA to be part of the journey of our very own Drua. This is something that all Fijians have longed to see and the FMA gets a chance to learn more about our team. Media plays an important role in the success of any sporting team, and we hope that by bringing out some of the stories we are able to support the Drua in its great journey," said the FMA in a statement.
The Fijian Drua are proudly supported by the Australian Government's PacificAusSports program. Australia is working with its Pacific partners to unlock the potential of a new generation of sporting champions by creating opportunities for elite Fijian athletes, coaches, and administrators to train, play and grow together.
"Australia and Fiji have a deep and long-standing love of sport, with Fijians forming the backbone of many Australian rugby teams today. It is our great pleasure to work with Fiji to ensure Fijian women and men can compete in teams flying the Fijian colours. The success of the Fijian Drua in Super Rugby and Fijiana Drua in Super W are clear demonstrations that Fiji has embraced these new opportunities with vigour," said Australian High Commissioner, John Feakes.
The Fijian Drua will be hosting their first game on Fijian soil in Suva as they take on the Highlanders, making a significant milestone in the journey of Fijian rugby.
SOURCE: AUST HIGH COMMISSION/FMA/PACNEWS