Opinion editorial by ANZ's Pacific Regional Executive, Tessa Price
Few regions have been so affected by the COVID-19 pandemic as the Pacific. As governments, customers and businesses try to get back on track, major companies like ANZ have a role to play in helping foster that renewal.
We announced last week we would strengthen our focus on building a world-class digital bank in our core Pacific markets of Fiji, Samoa, Vanuatu, Cook Islands, Tonga, Solomon Islands and Kiribati and Timor-Leste (excluding Papua New Guinea which is managed through ANZ's Institutional business).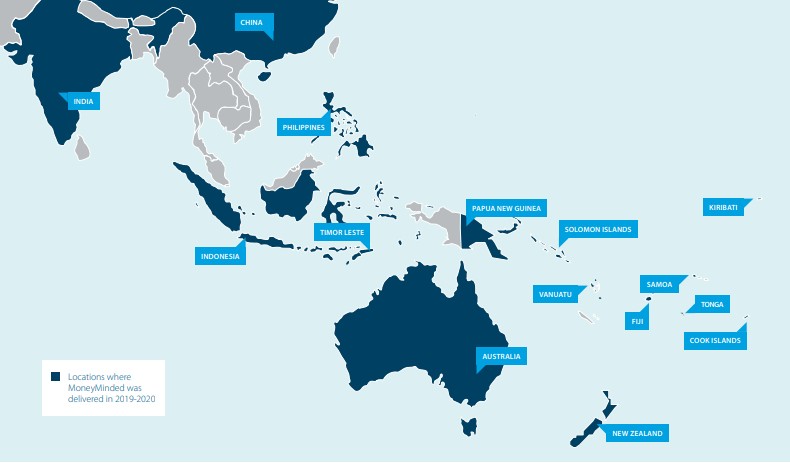 ANZ has been a constant fixture in these core markets for more than 140 years and plays an important role in connecting customers to growing trade and investment opportunities across the region. Indeed, helping people and companies move goods and services around the Asia-Pacific region is a key plank of the bank's overall strategy.
ANZ has invested around AUD$30 million (US$22 million) in projects and systems in these core markets over the past six years and our extensive presence also helps provide industry insight and links into our home markets of Australia and New Zealand.
We know that our presence in the Pacific helps bring credibility, expertise, and scale. As a large organisation, we can partner with others to bring in skills when they are required. In many cases, these partners are often our customers too.
That means more people and more capability to help deal with the challenges and opportunities facing the region. Today, chief among these challenges and opportunities is climate change and the transition to a low-carbon future. Sustainability is key for Pacific nations given the likely effect of rising sea levels.
Energy transition
Many of the markets are still reliant on diesel for energy supply and ANZ is involved in funding proposals for renewable energy projects to help change that.
Our Chief Executive Shayne Elliott has said providing the finance for this transition is a once-in-a-generation opportunity and is a key plank of our strategy. Recently ANZ bought a stake and partnered with specialist climate advisory firm Pollination to further increase our capability in this space. This commitment particularly resonates in the Pacific region.
ANZ already has runs on the board, including our support for Energy Fiji Limited (EFL) and its five-year plan to provide clean and affordable energy solutions. We have been involved in three projects that will directly help EFL achieve its aim of providing 90 per cent of its energy needs from renewable resources by 2025.
The projects include a 132-kilovolt transmission line to augment the infrastructure from EFL's Wailoa Power Station and help boost supply to the Western region of Viti-Levu. We are also helping finance the construction of the Nadarivatu Hydroelectric Power Plant and the Wainisavulevu Weir Raising Project.
Getting these projects scoped, financed and built in the Pacific requires companies like ANZ to take leadership. It is a cause we care deeply about and is key to our overall strategy.
We have recently majority-funded the expansion of the Monosavu Hydroelectric Power Scheme which is the largest hydroelectric power scheme in Fiji. In addition, we are financing infrastructure to support the transmission of power from the hydro scheme into the main grid and to replace obsolete infrastructure.
One major issue facing not only the Pacific but the whole Asia-Pacific region is access to skilled labour and goods, an issue heightened due to the pandemic and disruptions in global supply chains.
Many of our markets, like Fiji, were severely affected by the pandemic. Total spending in the Fiji market fell from $11.9 billion (US$5.6 billion) before the pandemic to $9.5 billion (US$4.2 billion), a drop of $2.4 billion (US$1.1 billion), mostly due to a collapse in tourism.
The good news is tourism is rebounding as borders reopen. But we constantly hear from our customers that skills and goods shortages remain. Many people have moved to other professions or chosen to immigrate to other markets for better work opportunities. Training and education also remain an issue.
Financial inclusion
So how can we ensure our customers know we are open for business and ready to support their aspirations to grow their business and foster the communities in which they operate?
A key part is reminding them we are determined to improve the economic, social and environmental development of the Pacific, particularly as it recovers from the effects of COVID-19.
We believe the region is starting to turn the corner and one way we can help improve the local economies is by ensuring financial inclusion is a key part of our strategy.
ANZ has supported more than 30,000 Pacific Islanders to gain new financial skills and knowledge through our flagship financial literacy program, MoneyMinded. The program is designed to help participants make informed decisions about their money and focuses on budgeting, saving and building money skills.
A great example is the seasonal workers who completed MoneyMinded in face-to-face sessions as part of their pre-departure training. Seasonal work programs provide significant economic benefits to workers, their communities and their host countries.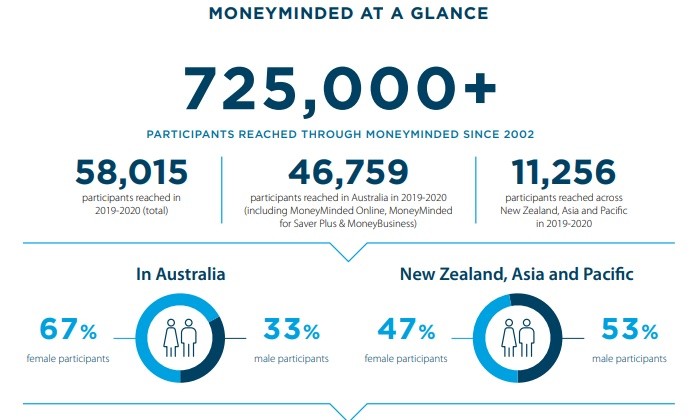 There is overwhelming evidence MoneyMinded helped them make the most of their income from the seasonal work trips and invest back into their households and community.
After all, remittances in the Pacific are about more than money: they are about family, safety, culture and community. Many were able to diversify income streams, invest in their homes or small businesses, prepare for unexpected expenses, and better afford education for their children.
The technology pathway
Another way we can help customers manage their money is to provide the best digital platforms.
Traditional bricks and mortar banking services don't meet the needs of many in remote areas and outer islands. While we have seen growth in digital use in the Pacific, we must continue to educate our customers about the services already on offer.
The Pacific app for retail customers is in place. We have Transactive for larger companies and we have ANZ E-gate, which allows businesses to transact online and compete on the international stage.
We are adding new features and functionality to the ANZ Pacific App all the time, including international payments, bill payments and money transfers from ANZ accounts to M-PAiSA accounts using a biller code. This is growing exponentially.
Small Pacific nations need to be able to get to market and transact cost-effectively. And many businesses remain heavily reliant on cash. For example, in Kiribati cash has to be transported in to make welfare and other government payments available.
That is not so surprising when you consider internet banking has only been available in the country for less than five years and the cost and reliability of internet systems in some markets has been patchy.
Part of the answer to increasing use and adoption lies in partnerships. We are working with local telecommunications providers to help improve access to digital networks as well as introducing new technology that is accessible and cost-effective, such as payments via QR codes.
There is a big opportunity for small traders, such as local market stalls, to use their phones to accept payments for small transactions via QR codes. While this is growing in places like Fiji, expanding their use across other Pacific countries will help businesses get more products to market.
The challenges facing the Pacific are significant. But so are the opportunities.
SOURCE: ANZ/ PACNEWS