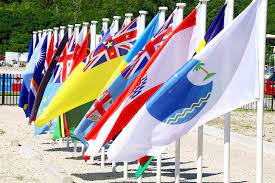 The Pacific Islands Forum member states with presence at the United Nations in New York, namely Australia, Federated States of Micronesia, Kiribati, Nauru, New Zealand, Palau, Papua New Guinea, Republic of Marshall Islands, Samoa, Solomon Islands, Tonga, Tuvalu, Vanuatu, and my own country Fiji, register our deep concern at the unfolding humanitarian crisis in Ukraine.
In the spirit of constructive engagement, we call on the Russian Federation to take every available measure to de-scalate the situation and return to the path of diplomacy in good faith.
We welcome dialogue between the Ukrainian and Russian governments and call for an immediate ceasefire, safe and unhindered humanitarian access to affected areas and the urgent withdrawal of military forces in accordance with internationally recognised borders.
The actions of the Russian Federation are violations of the territorial integrity and sovereignty of Ukraine and are inconsistent with the principles of the Charter of the United Nations. We are collectively shocked at the scale of the humanitarian crisis, which has already displaced more than 10 million people.
We call on all parties to fully respect international law, international humanitarian law, and international refugee law, and to uphold human rights. In particular, we call for the protection of civilians, civilian infrastructure, medical facilities and personnel, and nuclear sites.
We applaud the hospitality of Ukraine's neighbours, who have welcomed over three million refugees. We urge that civilians fleeing conflict be treated with dignity and without discrimination.
We call attention to the particular and disproportionate risks faced by women, girls, those with disabilities and those requiring essential medical and social services during conflict and displacement.
We are concerned by the spillover effects of this conflict, particularly greater food insecurity and higher fuel prices, which are already affecting lives and livelihoods, including in the Pacific and other regions.
Our Blue Pacific relies on the rules-based international order that has promoted peace among our global family for over half a century. The challenges we collectively face today are numerous and will not be overcome without peaceful dialogue. Climate Change and COVID-19 must remain at the forefront of our global efforts. Our actions must be guided by established rules and norms.
We reaffirm the importance of the rules-based international order and recall the Preamble of the UN Charter, which calls us to save succeeding generations from the scourge of war and to reaffirm our faith in fundamental human rights, in the dignity and worth of the human person, in the equal rights of men and women and of nations large and small..
Media Contact: lisaw@forumsec.org