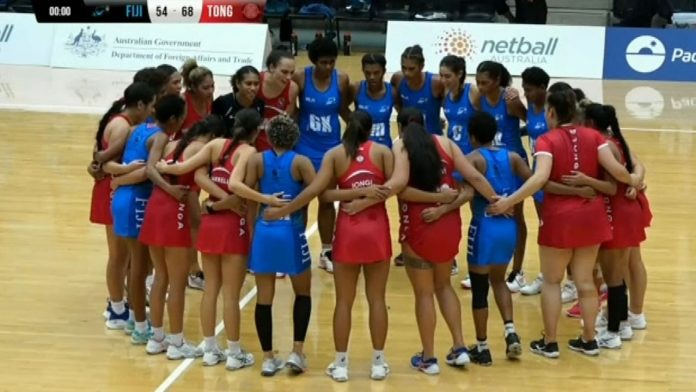 The Fiji Pearls were outmuscled 68-54 by Tonga in their second game of the PacificAus Netball Series in Sydney Tuesday.
The win pushes Tonga, the 2019 Pacific Games Netball silver medalists on top of the standing.
The Pearls trailed throughout the entire match, and were let down by multiple infringements that allowed Tonga to execute their game-plan and structure.
Fiji was hindered early in the first quarter when centre Vaiti Waqatabu, who had a strong outing during the 55-44 win over Samoa, was carried off due to injury.
Tonga took the opportunity to capitalise and after leading 18-11 at the first quarter, Tonga maintained the lead going to halftime 35-22 in front.
With Tonga coming off an 85-42 win over Papua New Guinea, the Pearls knew they had to dig deep going into the match.
Pearls finishers Matila Vocea and Maliana Rusivakula displayed a strong fightback in the final quarter but fell short.
The Fiji Pearls will face Papua New Guinea in their third match at 4.30pm today.
SOURCE: FIJI LIVE/PACNEWS