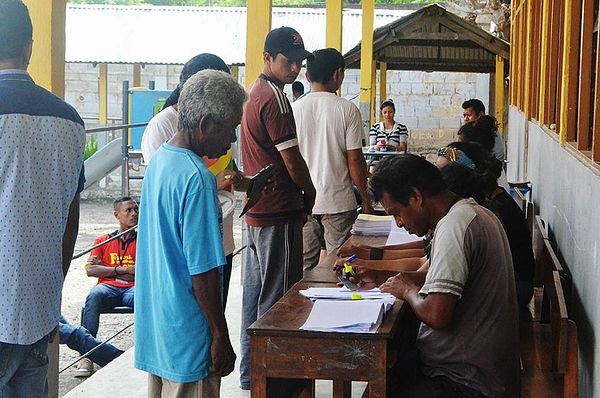 When Timor Leste heads to the polls on Saturday to elect its next president, there will be more candidates and more female candidates than ever before.
It's been five years since the last presidential election was held in the country.
Australian National University scholar Andrea Fahey, who has studied Timor Leste politics for 20 years, said the country had a semi-presidential system.
"The head of the Government is the leader in parliament and the head of the state is the President," Fahey said.
"Each of these leaders have different capabilities to rule over certain things."
She said while the president's role was mostly diplomatic, he had the power to call parliamentary elections and approve national budgets.
The president's power has come to the fore in recent years, particularly when incumbent president Fretilin's Francisco "Lu Olo" Guterres rejected the prime minister's offer of resignation in 2020.
"This has proven to be very crucial in terms of the political stability of the country and it has given the role of the presidency a more outstanding position," Fahey said.
Guterres will recontest the presidency this weekend along with 15 other candidates – the most the country has ever seen.
There are also more female candidates than ever before, with four women vying for the top job.
An absolute majority is required for a president to be elected in Timor Leste, so it is likely that a second round of voting will be held between the two top candidates.
SOURCE: ABC/PACNEWS