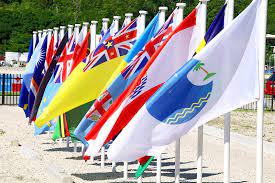 An independent panel of global experts on nuclear issues are supporting Pacific nations in their consultations with Japan over its intentions to discharge treated nuclear wastewater into the Pacific Ocean.
The global experts are Dr Ken Buesseler, Senior Scientist and Oceanographer of the Woods Hole Oceanographic Institution; Dr Arjun Makhijani, President of the Institute for Energy and Environmental Research; Dr Antony Hooker, Associate Professor and Director, Centre for Radiation Research, Education and Innovation, The University of Adelaide; Dr Ferenc (Jacob Rolf) Dalnoki-Veress, Scientist-in-Residence & Adjunct Professor at the James Martin Center for Nonproliferation Studies, Middlebury Institute of International Studies at Monterey; and Dr Robert H. Richmond, Research Professor and Director at the Kewalo Marine Laboratory in the University of Hawaii at Manoa.
Pacific nations sought the panel to provide independent technical advice into the ongoing dialogue with Japan officials and representatives of the Daiichi Nuclear Power Plant in Fukushima where the wastewater has accumulated since the 2011 tsunami. Japan had announced its intentions to commence discharge into the Pacific Ocean from next year, claiming it is safe to do so.
At the 9th PALM Meeting held on 02 July 2021, Forum Leaders highlighted the priority of 'ensuring international consultation, international law, and independent and verifiable scientific assessments with regards to Japan's announcement'. Members have also committed to pursue independent guidance to interpret the scientific evidence as it becomes available.
PIF Secretary General Henry Puna says the panel will "support our engagement with Japan on this critical issue by providing independent scientific advice and guidance to Members to help address any outstanding concerns on the wastewater issue. I am very thankful that these prestigious experts have agreed to help us, and I look forward to the important work in the months ahead."
"Our ultimate goal is to safeguard the Blue Pacific – our ocean, our environment, and our peoples – from any further nuclear contamination. This is the legacy we must leave for our children", he said.
SOURCE: PIFS/PACNEWS