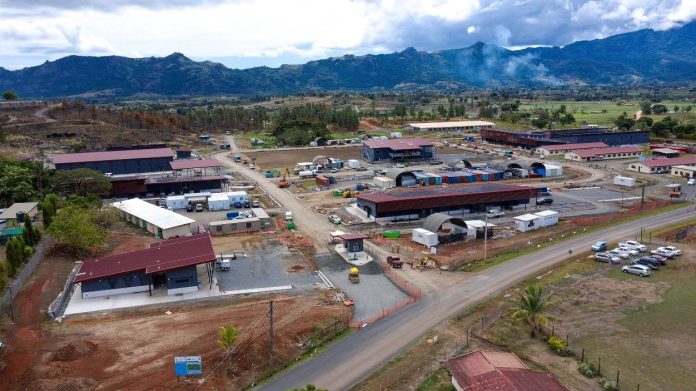 The multimillion-dollar Blackrock Peacekeeping, Humanitarian and Disaster Relief Camp at Votualevu in Nadi will officially be handed over to Fiji on Monday.
Defence Minister Inia Seruiratu confirmed this during an interview with the Fiji Times, said the world-class facility would ensure the Republic of Fiji Military Forces (RFMF) was well-equipped to meet future peacekeeping and humanitarian needs.
Seruiratu has guaranteed that the facility would be put to good use.
"Blackrock will be officially handed over to Fiji on Monday and that, of course, is the opening of the facility as well.
"So, we are indeed thankful to the Australian government, and we are looking forward to receiving the facilities and, of course, putting it into use because this has been a project that will help not only the RFMF but regionally in terms of HADR and global peacekeeping.
"It will be very helpful for Fiji and the region."
The camp will include a medical facility, guardhouse, UN School, logistics precinct, gym, headquarters and living quarters.
Meanwhile, the Republic of the Fiji Military Forces (RFMF)is in good hands, says former deputy commander RFMF Brigadier general Aziz Mohammed.
While speaking with this newspaper, Brig-Gen Mohammed said he had known the RFMF Commander, Major General Jone Kalouniwai for many years.
"I had the pleasure to serve with him. He is a very able leader," he said.
"The RFMF is in good hands and I wish him all the best in his endeavours and in command."
Having served the RFMF for more than 35 years, Mohammed said they knew what their roles were as the nation prepared for the general election.
"The RFMF knows its place and what they are required to do under the Constitution.
"The Commander RFMF Major General Kalouniwai has got his own strategic plan.
"He's got his own blueprint of how to redress issues that needs addressing, if the situation does arise.
"I don't have to give a person like that any advice."
Brig-Gen Mohammed resigned from the RFMF last year.
He is a Professor of Law at the University of Fiji.
SOURCE: FIJI TIMES/PACNEWS