Preparations are being made to send a specialist cable repair ship from Papua New Guinea to Tonga to fix breaks in the Tonga Cable that have crippled phone and internet connections to and from Tonga.
The cable, which would normally carry almost all communications traffic to and from Tonga, has been out of action since shortly after the eruption of the Hunga-Tonga-Hunga-Ha'apai volcano on Saturday.
Phone and internet communications to and from Tonga appear likely to be limited for weeks after confirmation that the 827-kilometre cable which runs between Tonga and Fiji had been cut at sea.
Tonga Cable chairman Samiuela Fonua said the international section of the cable had been cut 37 kilometres out to sea from the Tongan capital of Nuku'alofa.
A 'domestic' section of the cable network linking the main island of Tongatapu to other islands in the archipelago had also been cut about 47km from Nuku'alofa.
Tonga Cable had met on Monday with United States cable company SubCom to start preparations for SubCom's cable repair ship Reliance to be dispatched to Tonga, possibly via Samoa, he said.
The ship is currently anchored off Port Moresby in Papua New Guinea and Fonua said it could set sail in three to four days, at which point Tonga Cable might know more about the restoration plan.
"The site conditions in Tonga have to be assessed thoroughly because of volcanic activities," Fonua said.
"The cables are very near the volcanoes, especially our domestic link."
SubCom had a facility in Samoa that held spares and cables, he said.
"The vessel was returning from its five-yearly routine maintenance in Singapore last year and stopped at PNG for the crew to be vaccinated."
SubCom spokeswoman Courtney McDaniel said Reliance was "on standby for companies who signed up for cable protection services" in the South Pacific.
Tonga Cable has called on Reliance once before when its cable was cut in 2019 in an incident blamed on a ship's anchor, and Reliance was sent to make a repair.
In that case, it took two weeks for the ship, whose base port is in Noumea, New Caledonia, to travel to Tonga and find and fix the fault.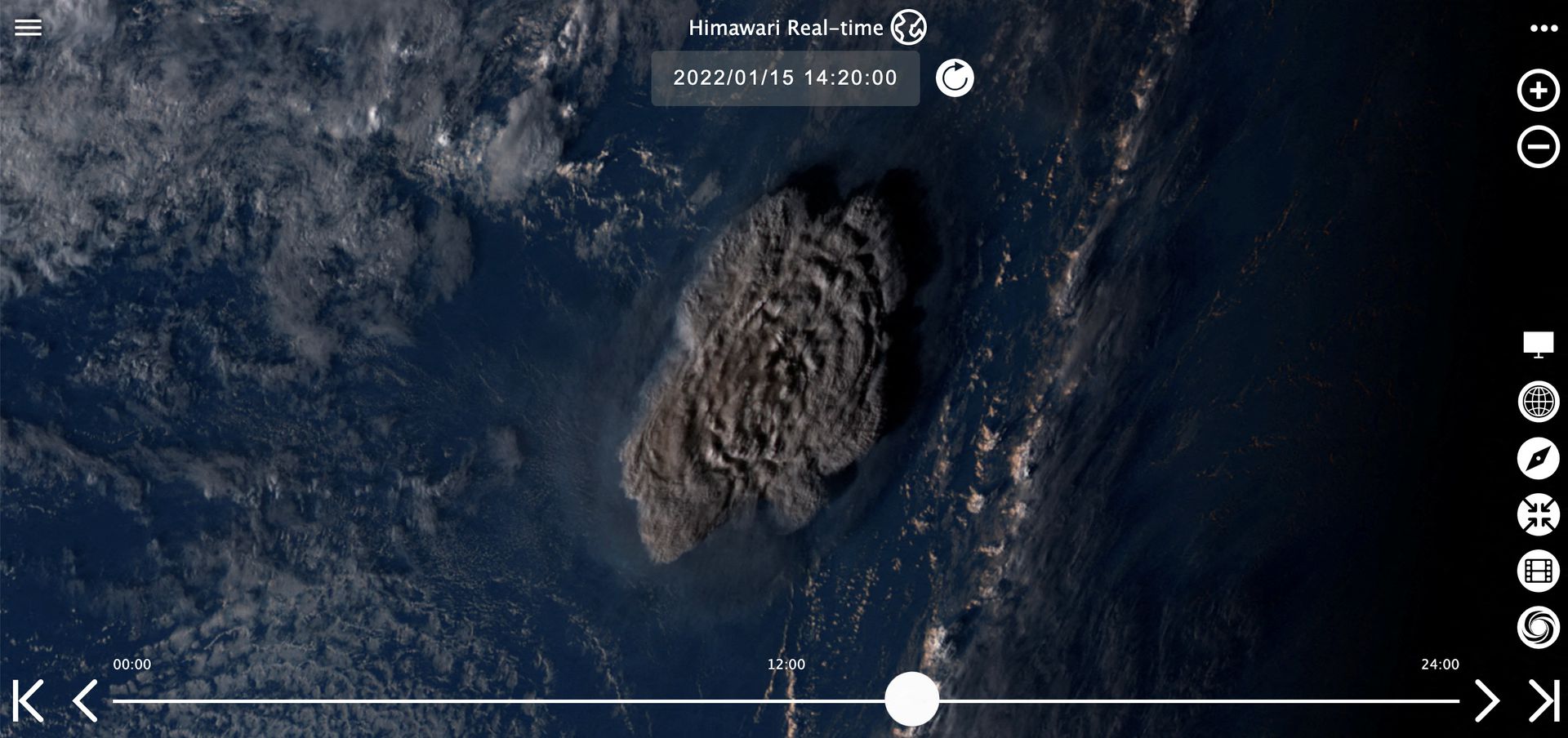 Some communications with Tonga are possible via satellite while the cable is out of action, but it is understood these have been impacted by ash clouds.
Jamaican-owned company Digicel Pacific, which operates a mobile phone network in Tonga and owns a minority stake in Tonga Cable, said on Sunday that it was "working on getting satellite link connectivity and this will be available to limited customers in essential services and government".
It said its domestic mobile phone network across Tongatapu, Tonga's main island, was working.
Fixing a break in a major fibre-optic cable on land is usually a relatively straightforward task that would take a skilled fibre splicer a matter of hours.
It is not uncommon for contractors to cut through cables accidentally when carrying out roading projects and other civil works.
But making a repair to a fibre-optic cable that has been cut on the seabed is more complicated.
It is usually possible to identify the approximate location of the fault from land by seeing how far a pulse of light travels down the cable before it bounces back.
A specialist cable repair ship will then go the location and use a submersible or a deep-water hook to grab the cable, breaking it in two if necessary, so it can be pulled up to the ship for a repair.
There are a few dozen specialist cable laying and repair ships stationed around the world, ready for such emergencies.
SOURCE: STUFF NZ/ PACNEWS