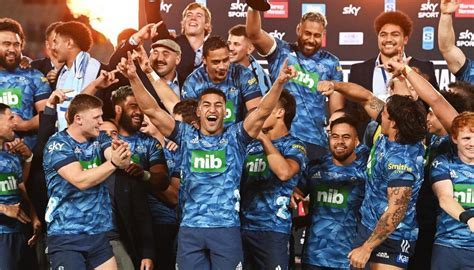 Amid the ongoing uncertainty of the COVID pandemic, New Zealand Rugby has revealed to Newshub definitively that the inaugural season of Super Rugby Pacific will go ahead.
But what that looks like remains unclear with the MIQ border changes announced by the government last week presenting major doubts over whether the competition will go ahead, with quarantine measures required for all players without a Kiwi passport.
But Newshub understands a solution is close although it could force all New Zealand teams to head across to Australia.
"Super Rugby Pacific will go ahead," says NZ Rugby's head of professional rugby, Chris Lendrum.
"I'm not in any doubt about that. It's just the order of the games and the ability to play games in New Zealand which is under question at the moment."
But unless there are major changes to New Zealand's border protocols, or the government provides NZR with some flexibility, a new draw will have to be written up.
"We need to know when [and where] the games are, " says Hurricanes chief executive Avan Lee.
"It's not just the rugby side. It's the people's side – the members, the fans, who need to know when the games are."
Assuming it won't start as planned, Newshub understands there are two options.
The first will see all derby games played at the start of the season, to reduce international travel, while option two would involve all teams being based in Australia for the opening weeks of the season at least.
"Either option in a sense is fine," says Lendrum.
"I do think it would be nice to have a true Super Rugby Pacific start to the competition, where we have New Zealand teams and Australian teams, Fiji, Moana Pasifika, playing cross nation or cross territory."
But that option hasn't been discussed with the players or the players association yet.
"I think by the time the season comes around, our players are really supportive and flexible so I'd be confident they'd be behind us," Lee tells Newshub.
Regardless, Chris Lendrum just wants to see Super Rugby Pacific happen.
"Fans at footy. Fans having a drink before and at footy. And fans having fun."
But just where that will be, needs to be decided quickly.
SOURCE: NEWSHUB/PACNEWS