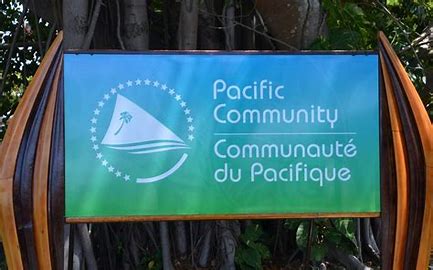 The United Kingdom has re-joined the Pacific Community, 17 years after severing ties with the regional organisation.
It was one of the six founding members of the then South Pacific Commission in 1947 – along with Australia, New Zealand, the United States, France and the Netherlands – but pulled out after closing many of its high commissions in the Pacific.
In the past two years the UK has re-opened high commissions in Tonga, Samoa, and the embassy in Vanuatu, and expanded its Suva base.
A spokesperson for the British High Commission in Suva, Samantha Harrison, said re-joining the Pacific Community now is appropriate.
Harrison said the UK is already a member of Secretariat of the Pacific Regional Environmental Programme (SPREP) and a dialogue partner with the Pacific Islands Forum.
"So, it is part of our commitment to the region to support those institutions and to support the important work that the PC does on a range of issues that the UK also is keen to tackle. For example, climate change, promoting human rights and responsibilities, protecting the marine environment and supporting the prosperous development of Pacific economies."
Harrison said the UK's priorities are the mobilisation of its development aid, both bi-laterally and multi-laterally.
She said this is aimed at helping countries build resilience, which is also a goal of the Pacific Community.
The Pacific Community focusses on major cross-cutting issues, such as climate change, disaster risk management, food security, gender equality, human rights, non-communicable diseases and youth employment.
SOURCE: RNZ PACIFIC/PACNEWS