By Pita Ligaiula in Glasgow
Negotiations to reach a climate deal at a the Climate Change summit in Glasgow will continue Saturday, after a Friday deadline passed without an agreement.
Delegates from nearly 200 nations are tasked with keeping alive the 2015 Paris goal of limiting temperature rises to 1.5C, as warming-driven disasters hit around the world.
Sticking points include phasing out of coal, subsidies on fossil fuels and financial help to vulnerable countries.
COP26 President President Alok Sharma confirmed that a new draft text would not be published until early Saturday.
"I envisage formal plenary meetings in the afternoon to adopt decisions and close the session on Saturday," said  Sharma in a statement.
He said he planned to release an amended draft deal at 8am on Saturday based on consultations that continued late to the night Friday.
"A formal plenary session to adopt the final decisions of the summit is expected later," he said.
The draft agreement released Friday included watered down commitments to end the use of coal and subsidies on the use of fossil fuels.
Scientists say that limiting temperature rises to  1.5c compared to pre industrial levels will protect the world from the impacts of climate change.
Tuvalu's Finance and Climate Change Minister, Seve Paeniu earlier Friday was rousingly cheered when he warned that his country was sinking beneath the waves.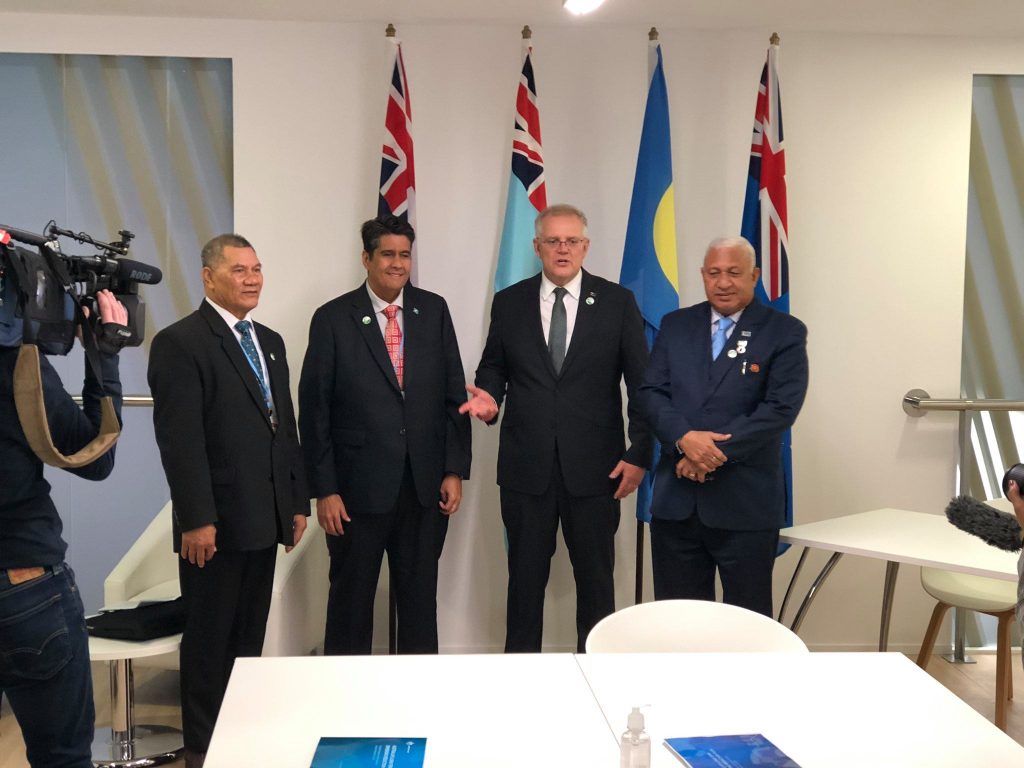 "We are negotiating about something that is non-negotiable – our future!"
"It's been a long, difficult and challenging journey especially coming from Tuvalu which is across the globe from Glasgow.
"We had high hopes, high optimism that Glasgow will be the defining COP, that Glasgow will deliver action on our fight against climate change.
"We heard the passion and the commitment from our world leaders – that was encouraging and gave us a level of optimism, however since then, we haven't seen that level of optimism be translated.
"We are at the forefront of climate change. It is an existential threat. It is not fiction!
Tuvalu is literally sinking – We must take action now," Paeniu said.
Climate finance promised by richer countries to vulnerable countries to fight climate change continues to be one of the most contentious points in the Glasgow negotiation. Developed nations pledged to provide US$100 billion per year by 2020, but the target was not met.
SOURCE: PACNEWS