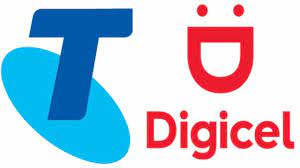 Telstra has announced that it has partnered with the Australian Government to acquire Digicel Pacific, the biggest mobile operator in the South Pacific region.
Australia has deep personal, historical and cultural ties with the Pacific, forged over decades of sustained engagement, and Telstra, via our International team has been doing business there for decades.
A statement from Telstra said its mobile network in the Torres Strait Islands is just off the coast of Papua New Guinea, Digicel Pacific's largest market.
This is a unique and very attractive commercial opportunity for Telstra to boost our presence in the region.
With 1700 employees and around 2.5 million subscribers from retail customers through to large enterprises, Digicel Pacific is the number one telco in Papua New Guinea, Nauru, Samoa, Tonga and Vanuatu, and number two in Fiji. The business generated EBITDA (earnings before interest, taxes, depreciation and amortisation) of US$233 million for the financial year ended 31 March 2021 with a relatively high EBITDA margin of 54 percent.
Beyond the economics, this acquisition also makes sense for a number of reasons.
Strong alignment with our core strengths
Telstra has decades of experience providing international connectivity in the Pacific. In fact, we are one of the biggest providers of voice and data services connecting the South Pacific to the rest of the world through our Southern Cross subsea cable.
Telstra has also been a licensed operator in Papua New Guinea since 2012 and we already provide connectivity and technology services to a number of large enterprises there.
And of course, we are very experienced in delivering and operating mobile networks that cover some of the remotest parts of Australia – from the coast, to the outback and the Torres Strait Islands, said Telstra.
Partnering with Government
The Australian Government is strongly committed to supporting quality private sector infrastructure investment in the Pacific region and we've previously partnered with them on the Coral Seas Cable which connects Papua New Guinea, the Solomon Islands and Australia.
For Digicel Pacific, Telstra will contribute U$S270 million in equity, and the Government, through Export Finance Australia will contribute US$1.33 billion to the US$1.6 billion purchase price. The Government will also provide strategic risk management support. Telstra will own 100 percent of the ordinary equity.
Delivering on our growth ambitions
On completion of the deal, Digicel Pacific will be run as a separate business within our International division – this will include maintaining separate P&L and IT systems.
"We will also retain the same Digicel brand that its customers across the Pacific region know and love, and the Digicel Pacific management team will continue the day-to-day running of the business.
At our recent T25 strategy launch we announced that the ambition for our International business is to deliver profitable growth and value by leveraging the growing strategic significance of our international network – today's announcement represents an important initiative in the delivery of this ambition.
Expanding the Telstra family
Telstra and Digicel Pacific have many things in common, including our company purpose and values – what we stand for and the impact we have on our local communities.
Digicel Pacific has made significant investments in community development programs across Papua New Guinea, Fiji, Nauru, Samoa, Tonga and Vanuatu. Like the incredible work done by our Telstra Foundation, this is important activity that we are committed to continuing.
"We look forward to welcoming Digicel Pacific to the Telstra family, said Telstra.
SOURCE: TELSTRA/PACNEWS