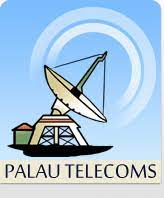 The grant received by Palau to develop a contact tracing system will also "clean" the country's mobile network.
"We want a clean network and most importantly a network we can trust," President Surangel Whipps Jr said in his press conference last week.
President Whipps again reiterated that the island nation will be removing Huawei technology from Palau National Telecommunications Corporations (PNCC)'s core mobile network and replacing it with other digital technology with the support of a U.S grant of US$2.6 million.
He said it's a" known fact" that technology being used by China poses a security threat to severe nations in the world including Palau.
"It's unacceptable and we don't want people eavesdropping on us. We want to have a clean network," he stressed.
A grant from the U.S to develop public health monitoring and reporting system according to the U.S Department of the Interior "will help Palau protect its population and move more quickly toward economic recovery following this pandemic by helping replace its telecommunications equipment to meet internationally accepted standards,"
The request for proposal to provide Bureau of Public Health contract tracing system bars the use of the grant to procure Huawei technology and products.
Huawei is a Chinese telecom manufacturing giant and is one of the companies whose products are banned by the U.S National Defence Authorisation Act.
The contact tracing system, according to the DOI would be the implementation of effective surveillance and contact tracing system to respond quickly to contain and mitigate an outbreak.
"However, such public health monitoring and reporting systems must rely on a core mobile network that allows for customized software solutions and includes features that can support monitoring, contact tracing, and investigation of individuals exposed to or infected with COVID-19 or other infectious diseases. This funding will help Palau's government-owned telecommunications provider to meet the internationally accepted digital trust standards for such a mobile network system."..
SOURCE: ISLAND TIMES/PACNEWS