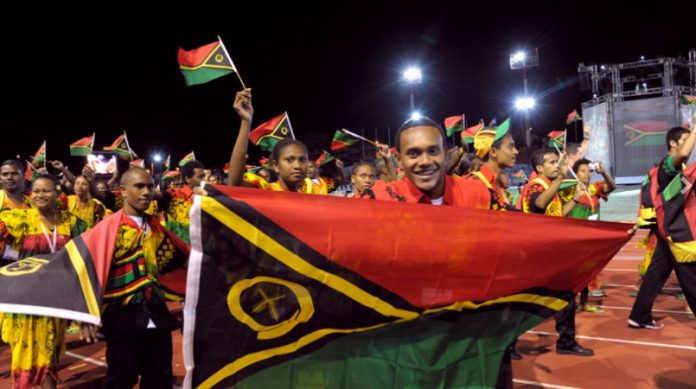 Vanuatu Prime Minister Bob Loughman has sent a bid to the Pacific Games Association for their vote of confidence in Vanuatu to host the upcoming 2027 Pacific games.
Vanuatu hosted the Pacific Mini Games back in 1993 and in 2017.
According to PM Loughman's statement, such events, more specifically, the 2017 event, has sharpened the nation's understanding of the lasting legacy that can come from hosting the games.
"The facilities that were built in 1993 were refurbished and rebuilt for 2017 and a decade after, that event will be the basis for hosting the 2027 Pacific games.
"The power of the games legacy reached far beyond the bricks and mortar – as an example environmental measure undertaken during the 2017 games to reduce waste, have now become law in our country.
"The pride our country showed in hosting the Pacific countries in 2017, still glows brightly now, and our understanding of what it takes to plan, host and finance the games and the lessons learned from 2017 is strongly instilled in our government institutions, and National Sports federations.
"Businesses and volunteers who stepped up to deliver the 2017 Pacific Mini games are eager to host our Pacific brothers and sisters in a celebration of sport and culture again.
"On behalf of the people of Vanuatu, thank you for the consideration to select Vanuatu as a host, and if we are honoured with that decision, we invite you to reignite the spirit of Vanuatu in 2027," he said.
SOURCE: VANUATU DAILY POST/PACNEWS