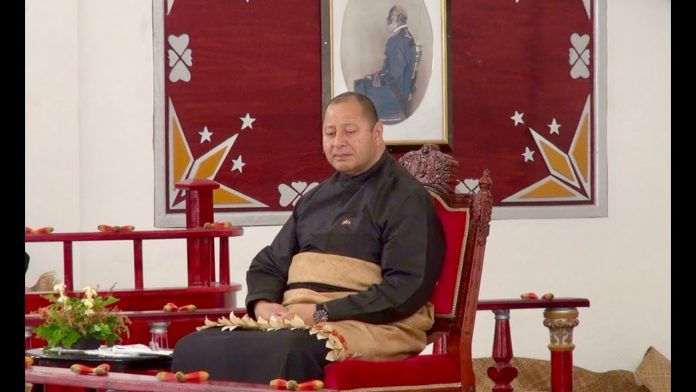 Tongan King Tupou VI in addressing the first National Symposium on illicit drugs Wednesday said the problem is a national issue that requires an urgent integrated national response.
Educating everyone on the effects of illicit drugs is a priority. "Our government must allocate and prioritize finances towards this important endeavour as a matter of urgency," the king said.
The royal address opened the two days symposium, held with a theme of 'Working together for a Drug Free Tonga'.
"Our beloved country is no longer free of drugs but rather very much part of the global struggle against illicit drugs. This is a not just a problem for the Police to deal with. This is a national issue that requires an urgent integrated national response," he said.
He also spoke of the need for rehabilitation facilities and for developments in border control and enhanced cooperation.
"One key factor that weakens our ability as a nation to address the use of illicit drugs is the lack of a proper drug rehabilitation institution equipped with specialised staff and the accompanying social network. This is a critical development challenge that we need to share with our development partners so that adequate resourcing can be allocated towards a proper rehabilitation institution with the appropriate and accompanying human and financial resources," King Tupou VI.
His royal address was based on five key lessons in nation building and addressing future development challenges, established by Tupou I, stressing Christian values, Education Development of the Land, and upholding Culture and Tradition in the Tongan society.
"Our social structures and social values must be integrated into our response to counter the spread of illicit drug. Any foreign solution without much thought to our culture and tradition will not be sustainable and will not address the root causes of the use of illicit drugs in our societies."
Lastly, the late King Tupou I aspiration was that all citizens of the Kingdom of Tonga were to be secure, independent and free citizens.
"We must find better and more innovative solutions to support all our border control agencies in their efforts to secure our country against the transportation and trans-shipment of illicit drugs.
"Drone technology and satellite maritime tracking technology together with greater regional border control cooperation are three existing avenues that can be further explored in our efforts to find cost effective means of securing our borders," said the King.
"Given the urgency at hand, I would challenge the symposium to think about proposed pragmatic strategies that could be implemented with the available resources and partners at our disposal."
King Tupou VI encouraged everyone to address how we, together as a nation, will develop ways to stop the supply of illicit drugs, its demand in our communities and subsequently the harmful consequences of its use and abuse in our nation.
"It is of critical importance to understand that there is no other freedom more costly than the freedom of choice."
He said, this symposium is "one opportunity for us to make the right choice and contribute in our own way to support the right decision.
"Our reality demands nothing less from us as a nation. May this this symposium help us a nation to be better informed to make wise choices for our future."
Prime Minister Dr Pohiva Tu'i'onetoa made the welcoming address. The Minister of Police and Fire Emergency Services, Lord Nuku responded to the the King's address.
Also present were Princess Pilolevu Tuita, Lord Tuita, Chief Justice Michael Whitten QC, foreign diplomats, among other guests.
Held over two-days, the symposium features of a range of sessions with presenters speaking on three strategies under a National Illicit Drugs Policy (NIDP) focusing on Supply Reduction, Demand Reduction and Harm Reduction, with panel discussions.
Broadcasted and streamed live, it brought together stakeholders and members of the public, including youths to share knowledge and experiences to promote collaboration and best practises on how Tonga can work together to improve its preparedness and response to the problems caused by illicit drugs.
The symposium is hosted by an Action Plan Committee consisting of CEOs from the Prime Minister's Office, Attorney General's Office, Ministry of Health, Ministry of Finance, Ministry of Education and Training, Ministry of Justice, Tonga Prisons, Ministry of Internal Affairs and Tonga Customs. Tonga Police is the Secretariat.
SOURCE: WHO/PACNEWS