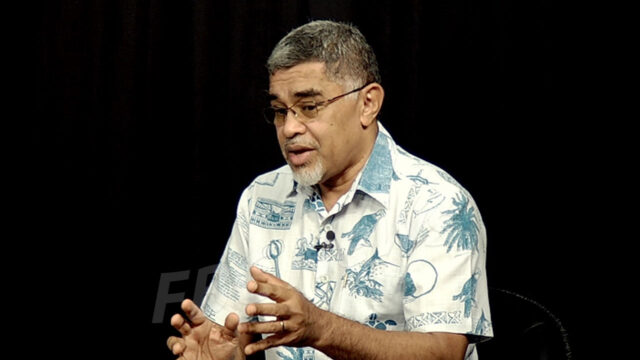 The biggest threat to Fiji's recovery plan will be to control our ongoing epidemic through our ongoing COVID-safe discipline.
This, according to Health Ministry permanent secretary Dr James Fong.
"Of particular importance is the need for good ventilation in all social and workplace indoor gatherings, ensuring that all age-eligible individuals in these gatherings are vaccinated, and proper mask-wearing," he said.
Dr Fong said the ministry was expecting that SARS-CoV would be endemic to Fiji.
"Our current positivity rate indicates an ongoing community transmission despite its downward trend."
He said this indicated that despite our high vaccination rates, the need to adhere to COVIDsafe measures was key to avoiding the need for severe restrictions and lockdowns and thus protecting our ongoing social and economic recovery.
"Children ineligible for vaccination, the elderly and all those with severe comorbidities will still need protection through the COVID-safe habits of care providers and others around them."
Dr Fong said there had been 629 COVID-19 deaths since the outbreak in April this year.
He also said that a total of 17,996 children in Fiji had received their first dose of the COVID19 vaccine.
"We will be tracking our vaccine coverage rates once we have firmed up our 15 to the 17-year-old denominator."
Dr Fong said the vaccination programme for children between the ages of 15 and 17 would resume today.
SOURCE: FIJI TIMES/PACNES